Ryan Joseph Ramos
June 9, 2013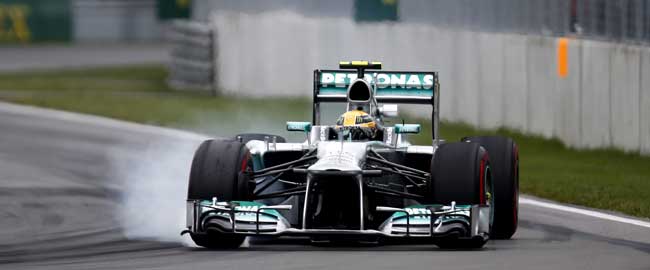 Nobody was able to provide a challenge for Sebastian Vettel at the 2013 Monaco Grand Prix, so Fernando Alonso and Lewis Hamilton had to settle for the battle for second place. He lost that, too, but at least managed to get his third podium finish in the last seven races.
Hamilton said that his car 'felt fantastic' but lamented the lack of pace compared to Vettel and Alonso. "I was on the maximum that I could possibly drive and we got absolutely everything out of the car today," said the Brit.
"It would have been nice to have kept second place, of course, but Fernando was very quick today and it was difficult to keep him behind."
Overall, it was a good race for the Mercedes AMG Petronas F1 team, as Nico Rosberg finished in P5, giving the team some good championship points to work with. Mercedes moves up in the constructors standings, taking third place from Lotus. The team trails second-place Ferrari by only 11 points now.
Rosberg was pleased with his finish, saying that it was probably the best that could be achieved given the circumstances and the Mercedes cars' lack of pace compared to the frontrunners.
Both drivers and the team are already looking forward to their home race at the 2013 British Grand Prix, which is set for the end of this month.