Giancarlo Perlas
June 9, 2013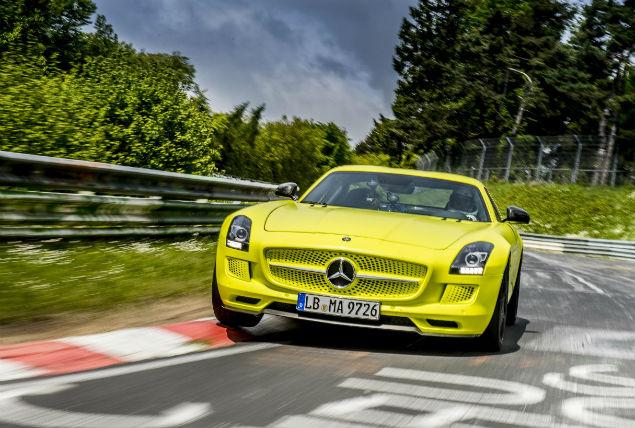 The Mercedes-Benz SLS AMG Electric Drive achieved a new milestone recently. That is achieving a new world record.
According to Autoweek, the car finished a lap in the 12.93-mile Nürburgring Nordschleife track in only a matter of 7 minutes and 56.234 seconds. Mercedes-Benz claimed that the record is the fastest time around the track for an electronically powered series-production vehicle, said the news source.
Last year, the Toyota TMG EV P002 prototype car conquered the same track for around 7 minutes and 22.329 seconds only. But the German manufacturer reasoned out that it does not count because it is not in the series production category.
Based on the report, the new SLS AMG Electric Drive was introduced in the Paris Motor show with a price tag worth $550,000. It is slated for release in the European market this month but there is no word yet whether the US market will also be getting one. The car is capable of delivering an output of 751 hp with 738 lb-ft of torque, the source mentioned.