Peter Parcon
June 10, 2013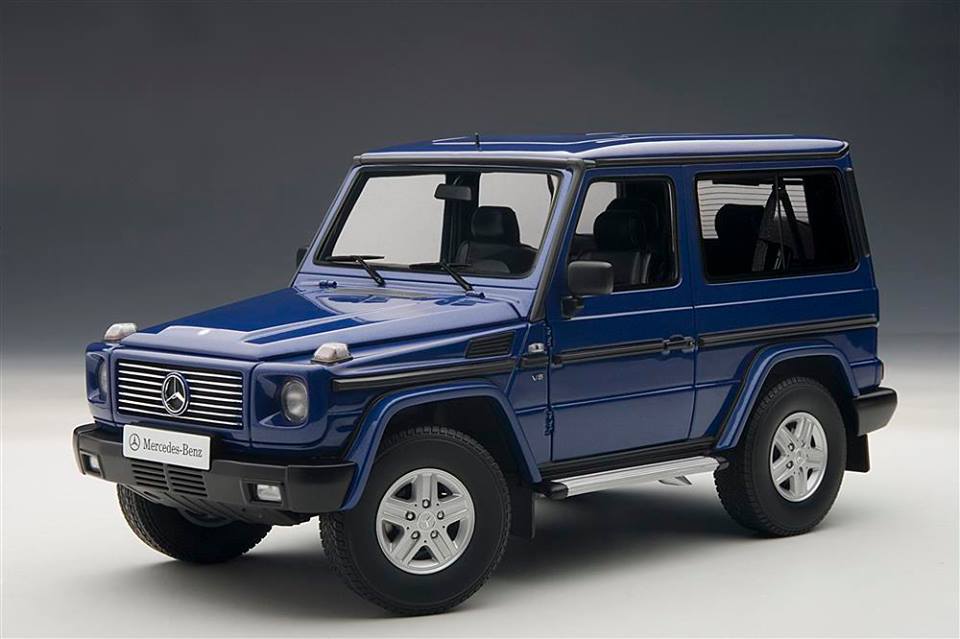 Model enthusiasts are expected to be elated with the release of a new color option of the Mercedes-Benz G-Class by AUTOart recently. The scale model of the off-road vehicle from the German luxury car manufacturer shows a rather detailed interior, including its plastic trimming that mimics the wood interior of a full-size version of the vehicle.
This scale model will be a good conversation piece or even a nice décor to put on the center table of the living room of a Mercedes-Benz enthusiast. It may even catch the attention of a number of toy collectors, who are looking for something to add into their personal collection.
The scale model is based on the G500 model prior to its redesign and features a short wheelbase. The latest offering is in a strong shade of blue. There are other color options that model enthusiasts can choose from if they wish to have more than one color option of the Mercedes-Benz G-Class scale model.