Ryan Joseph Ramos
June 28, 2013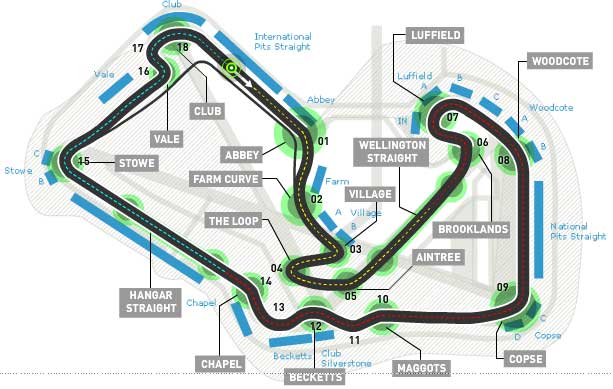 For the Mercedes AMG Petronas F1 team, it's time to put TireGate (or TyreGate) in the rear-view mirror and focus on the upcoming races. However, the battle is still pretty much an uphill one, despite the fact that the team has improved dramatically in previous races. This weekend, it's on to Silverstone for the 2013 British Grand Prix.
A good 52 laps around Silverstone circuit should offer a lot of entertainment for fans, especially as competition heats up. You have Mercedes going out hard to prove that their win two races ago was no fluke. They did have Lewis Hamilton finish in the podium at Canada, but a better result will be expected in Silverstone. Nico Rosberg will definitely do his best to bounce back from a finish just outside the points in the last race.
There are lots of corners in the Silverstone Circuit, and this will surely put Mercedes' tire strategy to the test.
Why does Mercedes need a win? Well, Red Bull still has a comfortable lead in the constructors' standings. Hamilton will want to win here because, not only is it his home race, it's also important for him to trim that gap between himself and Vettel if he wants a realistic chance of challenging for the title this season. He still has Fernando Alonso to vault over, though.
Other points of interest for this race will be the Red Bull guys, as Mark Webber has just announced that he won't be in Formula One after this season. The dynamic between him and championship-race leader Sebastian Vettel has been rough, and we'll see how the two perform now with Webber's imminent departure.
Check back for our coverage of the practice sessions, qualifying rounds, and the race right here at BenzInsider!