Emmanuel P
May 23, 2013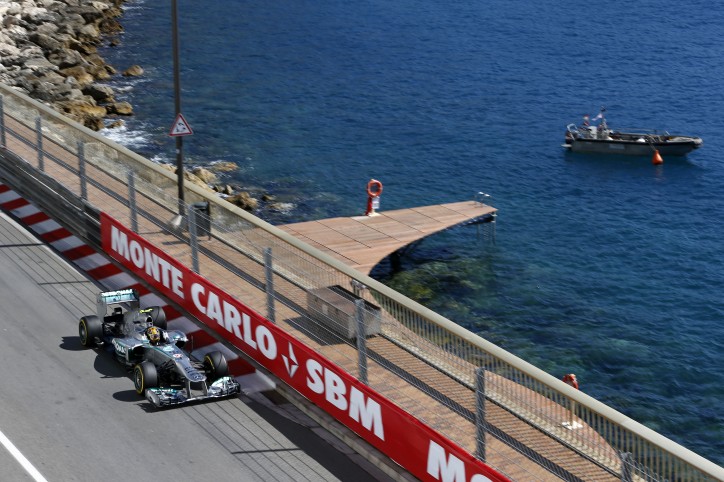 If the results of the practice sessions are anything to go by, the current setup of both Mercedes F1 cars for Monaco should put them in podium position come the race weekend. Consistent with the pronouncements of team boss Ross Brawn leading up to this race weekend, the Mercedes team has obviously managed to get the settings right for the unique street course that is Monaco.
In the free practice sessions, Nico Rosberg was consistently fastest, with a best of 1:14.759. One may say that Rosberg, a Monaco resident, had the advantage of being in his home turf. But Lewis managed second fastest time in the afternoon session, so the setups for both drivers are obviously right.
Of course, race conditions are wholly different, but as F1 fans know, qualifying is supremely important in Monaco since there are few opportunities for passing. Having their cars in the top 3 will give the team confidence that they are on pace for a good start position. Then again, some top teams may choose not to show their form until qualifying and Brawn obviously is aware of this. Come the weekend, we shall if the team's efforts will produce a victory.