Ryan Joseph Ramos
May 7, 2013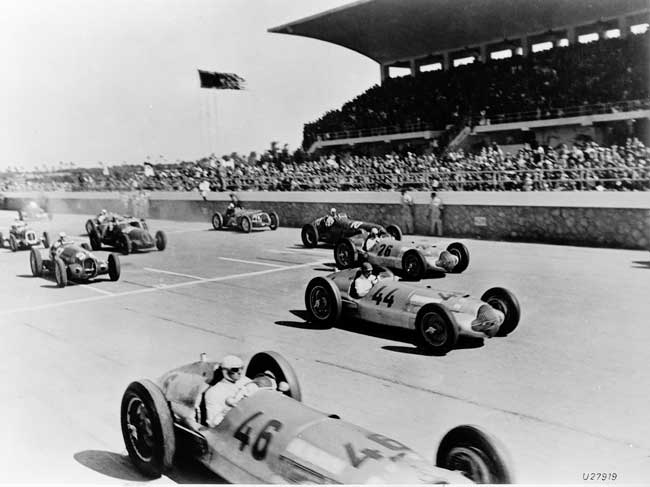 In a week's time, Mercedes-Benz will be celebrating the 75th anniversary of the historic major race debut of the W 154 Silver Arrow. On May 15, 1938, at the Tripoli Grand Prix, the Mercedes-Benz Silver Arrows rode all the way to a triple victory at the first major race of the season.
Hermann Lang won the GP after logging 2:33:17.14 over 40 laps driving in the new car, but he was followed across the finish line by teammates Manfred von Brauchitsch and Rudolf Caracciola, who would be subsequently named European Champion.
The W 154 was brought about by changes to the Grand Prix vehicle specifications. It was designed by head engineer Rudolf Uhlenhaut, and had a V12 engine capable of getting the car 468 horsepower. The vehicle's body showcased a unique aerodynamic design, prompting racing managerAlfred Neubauer to say that the W 154 "looked more like a silver ray than a silver arrow," though it was the latter nickname that stuck.
The Silver Arrow actually debuted at the Pau Grand Prix earlier that year, but it was more of a preseason test, as Tripoli was the actual kickoff to the season. The team also achieved triple victories at the French GP in July and the Swiss Grand Prix in August. Caracciola secured his title by finishing third in Italy in September.