Ryan Joseph Ramos
May 7, 2013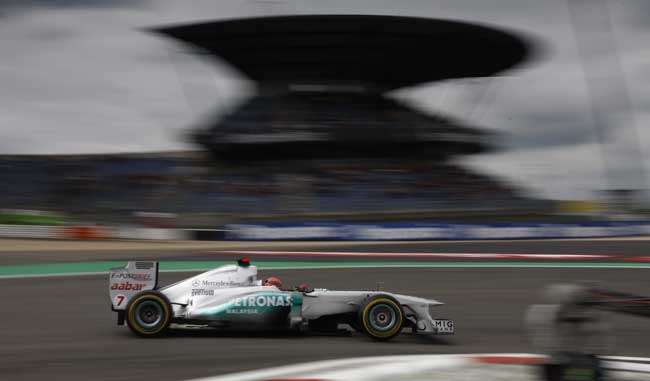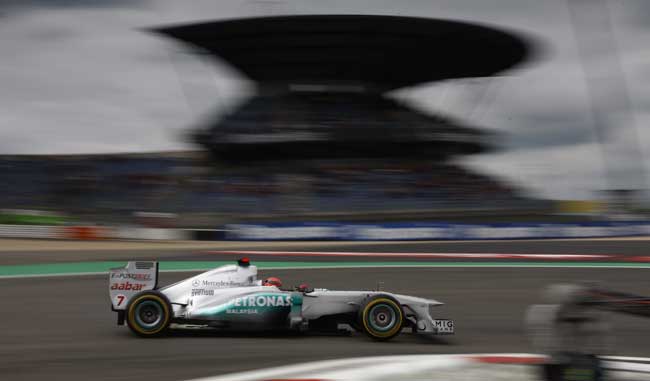 In the lead-up to the 24-hour race at the Nurburgring on May 19, Mercedes-Benz will stage a special showcase called Mercedes AMG Performance Drive, which will pit a quartet of Mercedes AMG vehicles against the lone F1 Silver Arrow to be driven by motorsport legend Michael Schumacher.
The vehicles will go out on the track at different times, but are slated to reach the finish line all at the same time. First up will be a 360-horsepower A 45 AMG with Bernd Maylander at the helm, followed by an E 63 AMG S driven by Karl Wendlinger, then comes current Mercedes AMG Petronas F1 driver Nico Rosberg in an SLS AMG Black Series car, and then an SLS AMG GT3 with Bernd Schneider at the wheel.
The last car to go out will be the Formula 1 Silver Arrow–a 750-bhp Mercedes AMG Petronas F1 W02 car–to be driven by Schumacher.
"Driving around the Nordschleife in a Formula 1 car will be an unforgettable experience both for me and for the motor racing fans," said Schumacher, calling the section of the Nurburgring the 'perfect place' for such a demonstration. He added that the event will be a 'unique parade'.
"It will be interesting to see how long Michael can delay starting before catching up with us at the finish," said Rosberg.