Ryan Joseph Ramos
May 25, 2013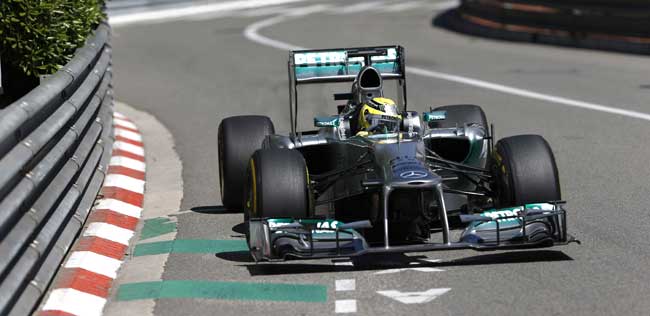 Once again, Mercedes is showing some good pace–in practice, at least. Nico Rosberg topped the third practice session for the 2013 Monaco Grand Prix, with his 1:14.387 time  six-tenths of a second faster than the runner-up's.
Lewis Hamilton also had good pace, with the fifth-fastest time in Free Practice 3. He clocked 1:15.311.
Rosberg also topped practice 1 with 1:16.195 and practice 2 with 1:14.759, so this is actually an improved time for the German driver. Hamilton was just behind him in practice 2 yesterday, clocking 1:15.077.
We know that the Mercedes AMG Petronas F1 team has been really great with pace and performance when it came to the practice sessions and even in qualifying. That, however, has not translated into any race wins so far this season.
The team and its key personnel have acknowledged that there is a need to bridge their practice and qualifying pace with their actual pace when it comes to the race. We'll see how much the team has adjusted.
Qualifying is now on, and rest assured we'll deliver the results fresh along with some analysis. Stay tuned!