Ryan Joseph Ramos
April 25, 2013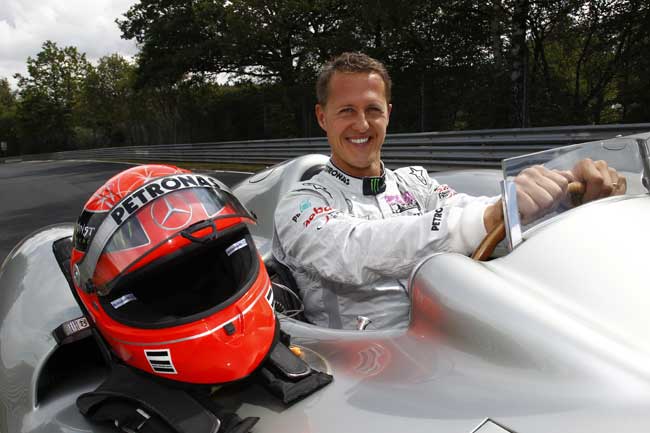 Recently retired Mercedes AMG Petronas driver and newly hired Mercedes-Benz safety consultant and brand ambassador Michael Schumacher is set to drive the 2011 Mercedes F1 car in the run-up to the 24 Hours Nürburgring race on May 19.
The appearance of the F1 W02 marks the first time a Silver Arrow F1 car took to the Nürburgring Nordschleife (North Loop) since Juan Manuel Fangio's win back in 1954. The demo lap is meant to be a big "thank you" to the legions of fans who have supported the seven-time F1 champion throughout his illustrious career.
"I have a lot of fond memories of the Nürburgring and am really looking forward to giving fans and friends from my home town of Kerpen, which is quite close to the Nürburgring, something to remember as they see me drive by," said Schumacher.
He added that driving on the Nordschleife will also be a 'fantastic experience' for him personally, especially considering the fact that the Silver Arrow has roots in the Nürburgring. The mechanics had to remove all the paint from the Mercedes-Benz W25 race car to meet weight requirements, which led to the car being silver.
"Posting a lap in a modern Silver Arrow on the most beautiful and most testing circuit in the world, what a brilliant mix – it's every motor racing driver's dream!"