Ryan Joseph Ramos
April 24, 2013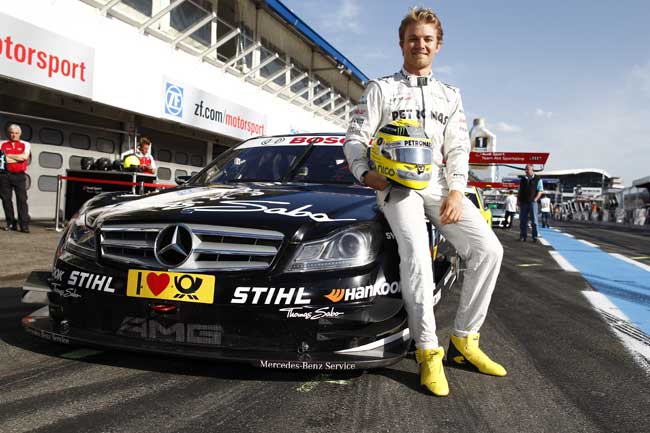 When the 2013 Deutsche Tourenwagen Masters season opens on the weekend of May 4 to 5 at Hockenheimring, expect Mercedes AMG Petronas F1 driver Nico Rosberg to make an appearance. He is, after all, the designated mentor for the Mercedes-Benz DTM Junior team that includes Daniel Juncadella, Roberto Merhi, Christian Vietoris, Pascal Wehrlein, and Robert Wickens.
"The Mercedes-Benz Junior Team offers a marvelous opportunity to talented drivers, and I'm glad to be a part of it," said Rosberg. "I very much hope that one of the Mercedes drivers, whether a newcomer or a more experienced member of the squad, is able to bring the title back to Stuttgart after missing out so narrowly last year."
He will appear in a press conference on May 5 at the Baden-Wurttemberg Center, along with the members of the Junior Team. They will all take questions from those in attendance.
In addition, he will be at the helm of the Mercedes-Benz DTM race taxi. He will act as the chauffeur for a lucky fan, taking a DTM AMG Mercedes C-Coupe around the track for a full lap. If you're interested and will attend the race, don't hesitate to log on to www.mercedes-benz.com/dtm and enter. It's not often that a fan can get inside an actual Mercedes-Benz racing car, and be driven by an F1 driver in the process!