Ryan Joseph Ramos
April 12, 2013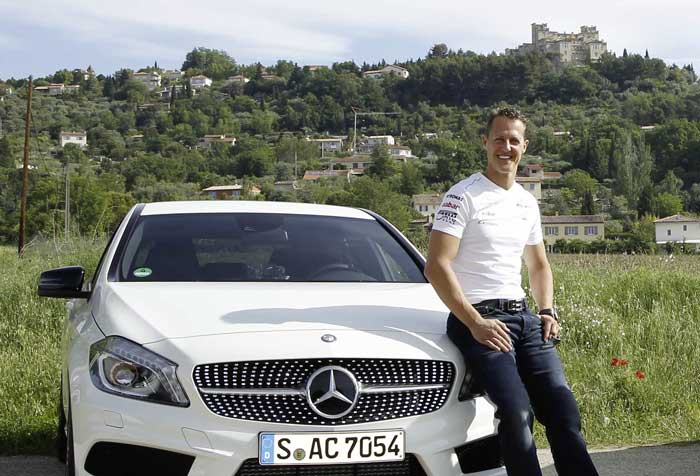 Did you think Formula 1 legend Michael Schumacher's involvement with Mercedes-Benz ended when he retired from the Mercedes AMG Petronas F1 team following the 2012 season? Well, he's still with the Silver Arrows. The German automaker and Schumacher just announced a long-term deal that will keep Schumacher very much involved in many aspects of the business, even beyond F1 and motorsport in general.
The development of safety and comfort systems, for one, is one aspect wherein Schumacher should be able to help. In addition, he will continue to be an ambassador for the company.
"During my Formula 1 time I always believed that you must not allow yourself to rest on your laurels, but that you must continuously try to improve," said Schumacher, who was replaced by Lewis Hamilton in the Mercedes F1 lineup. "In so doing I was very often able to rely on the help of all the technologies available to me in the car and use them to my advantage. That is why I am a declared supporter of driving assistance systems both in the racing car and in the road-going car."
Dr. Joachim Schmidt, executive VP of Mercedes-Benz Cars, said that it was only "logical: that the company and Schumacher work together in order to enhance safety systems, among other things.
Schumacher is set to make an appearance with Dr. Dieter Zetsche on May 1, his first as a Mercedes-Benz partner.