Peter Parcon
April 20, 2013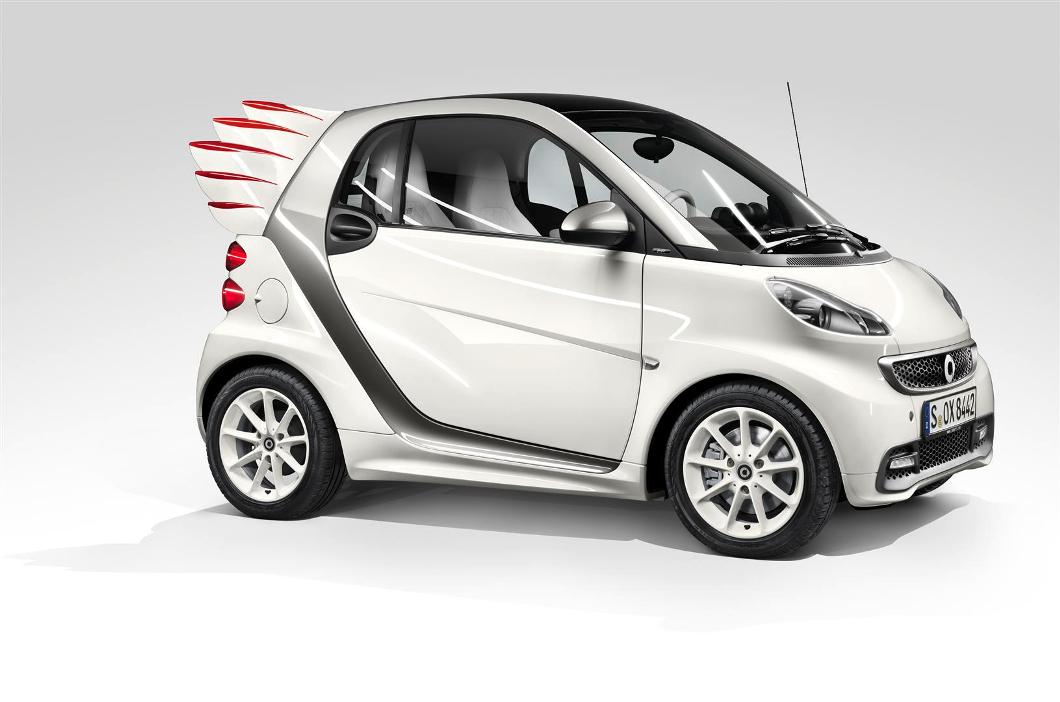 The limited edition Smart Forjeremy will be displayed during the Shanghai Auto Show, which is scheduled from April 21 to April 29, 2013. The vehicle was designed by Jeremy Scott, an internationally-acclaimed fashion designer. Only a limited number will be offered into the market and production will start within the month.
A pair of vertical wings will be the main highlight of the latest Smart Forjeremy, and the designer revealed that he wanted to come up with something extraordinary, which brings his concept of fashion into automotive design. He wanted envisions himself driving the car along with his friends and other cool people around the world.
A good part of the vehicle is painted using alubeam. The BRABUS drive versions will feature body panels and alloy wheels with a polar white color. Both the rear cover and the mirror triangle will feature the logo and lettering showing "by Jeremy Scott."
The interior will be predominantly white, and will feature first-rate materials for the kneepad, door center panels, and seats. The gear knob of the petrol variant will also be colored white.
The dashboard, instrument panel side trims, and gearshift trim will stand out against each other even as they have an alubeam finish. The floor mats will highlight the elegance of the interior as it features a fashionable lettering showing "Jeremy Scott."
The limited edition Smart Forjeremy will be available in three engine variants including a 55kW electric motor version, a 60kW electric motor version and a 75kW petrol engine version.
The wings are one of the signatures of Jeremy Scott, and these are featured on watchers, sneakers, sunglasses and sweatshirts created by the well-known fashion designer. He is considered a pop icon due to his bold designs, which have a polarizing impact on the industry. A number of celebrities have taken a liking for his modern designs including Björk, Kanye West, Katy Perry, Rihanna, Madonna, and Lady Gaga.