Emmanuel P
April 10, 2013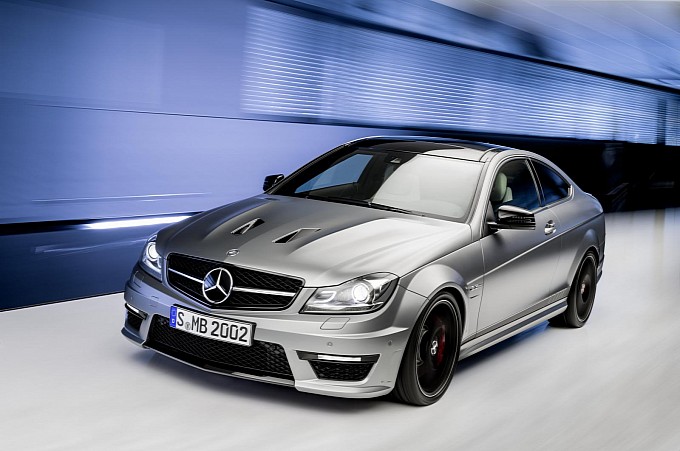 As you will probably surmise, the number 507 in AMG's special edition C63 is the amount of horsepower you will get when (if you're lucky) you buy one. First seen last March at the Geneva International Motor Show, the edition 507 is available in Coupe, Saloon and Estate models. In Germany prices will be from 84,000-86,000 Euros, depending on the body type. Whatever style you choose though, there will no mistaking those aggressive lines, humongous intakes and quad exhausts as anything but necessary additions to a roadgoing monster.
To  get that extra 50 horsepower over the standard C63s, AMG outfitted the 6.3 liter V8 with upgraded pistons and conrods, as well as a lighter weight crankshaft. The result of these mods equate to 0-100 km/h time of  4.2 seconds for the saloon and coupe, and 4.3 for the estate. And if you find yourself free of traffic and an open road in front of you, you can hit 280 km/h quite easily as it will be the limiter that will be hindering further progress.
To haul that power down, Edition 507s will also be equipped with high performance composite brakes.