Ryan Joseph Ramos
March 29, 2013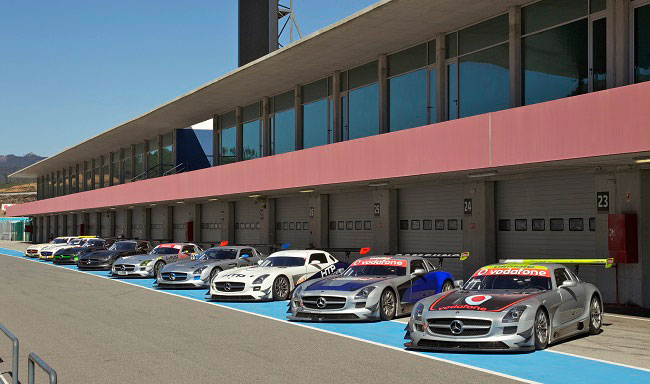 Over 22 different racing series in five continents. That's just how much activity the Mercedes-AMG customer sports program and the SLS AMG GT3 has in store for the global motorsport scene this year.
"Our customer sports program is in its third year now, and this is the first time that the SLS AMG GT3 will also participate in races in the United States," said Mercedes-AMG chair Ola Kallenius. "Racing is an essential part of AMG and its DNA."
Uli Fritz, AMG Customer Sports chief, cited the brand's focus of using the SLS AMG GT3 for the customer sports program as a key part of providing different AMG customer teams with the best assistance. This is also reflected in the sales figures of the vehicle, of which 63 have been sold so far.
In the Pirelli World Challenge, two SLS AMG GT3 had already taken part, marking the first time the vehicle competed on US soil. American driver Tim Pappas, racing for Black Swan, managed to take top ten finishes in the two races during the first weekend. The other SLS AMG GT3, driven by Peter LeSaffre, managed eleventh place in the first place but had to deal with a retirement for the second race.
Other highlights of this year's motorsport calendar include the 25 Hours Nurburgring in mid-May, a trio of SLS AMG GT3 competing in the ADAC GT Masters that will start on April 26, the Blancpain Endurance Series, and even some high-profile races in Japan like the Japanese Super GT and the Super Taikyu Series.
There will also be customer teams participating across various race series in Australia and South America.