Ryan Joseph Ramos
February 22, 2013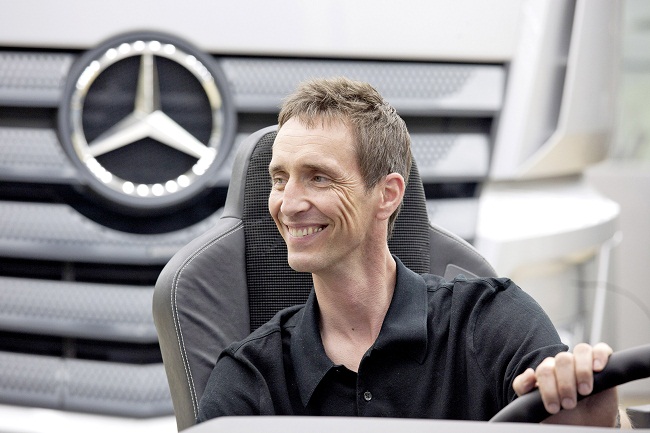 Score another design award for the Mercedes-Benz Actros long-haul transport truck. This time, it's the iF design award for the new model, being hailed in the category if product design.
It's actually the fourth prestigious design award that Mercedes-Benz's flagship truck has garnered, adding to the Focus in Gold 2012 award, the German Design Award 2013, and a red dot design award. The Actros, featured in the image above behind Mercedes-Benz Vans & Trucks Design Chief Kai Sieber, has been recognized as an  example of "exceptional product design."
The panel judging the iF design awards this year was comprised of 49 experts in the fields of education, industry, and design. There were 3000-plus entries contending for recognition.
Sieber noted that the win meant affirmation of the design team's work, and added that the focus was "achieving the most perfect possible harmony between form and function" when designing the trucks. In addition, the diverse range of configurations and options ensure total utility for anyone who chooses the Actros truck for long-haul operations.