Ryan Joseph Ramos
February 22, 2013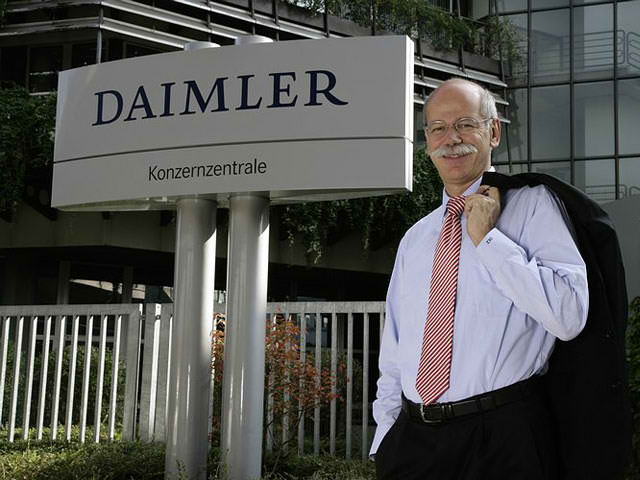 The Supervisory Board of Daimler AG unanimously opted to extend the contract of Dr. Dieter Zetche, currently Daimler AG's Chairman of the Board of Management as well as the Head of Mercedes-Benz Cars. The extension is for three years, all the way through to December 31, 2016.
Dr. Dieter Zetche started serving as a member of Daimler AG's Board of Management on December 16, 1998, and became Chariman starting the first of January in 2006.
In addition, Prof. Dr. Thomas Weber, Board of Management Member for Group Research and Mercedes-Benz Cars Development, was also extended for the same duration.
"The long-term orientation of the Group's leadership is an essential factor for Daimler's sustained success," said Dr. Manfred Bischoff. "With today's extensions of the contracts of Dieter Zetsche and Thomas Weber, we are maintaining the important continuity at the top executive level." He added that the "clear plan" of Dr. Zetche, together with the Board of Management, will be able to enhance the overall performance of the company.
Dr. Zetche and Dr. Weber's contracts were set to expire December 2013 prior to the Supervisory Board's passing of this unanimous resolution for the aforementioned officials' contract extensions.