Giancarlo Perlas
January 16, 2013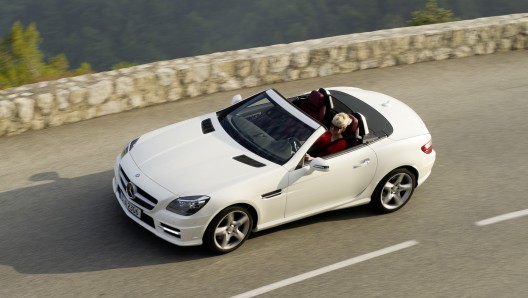 We have reported earlier that Mercedes-Benz is shifting its primary market in the U.S. to take advantage of the opportunities it offers. This is also to offset their losses from the European market which is suffering from the effects of the financial crisis.
Based on the data published by USA Today in the middle of 2012, manual transmission cars are coming back as a trend. More Americans prefer cars of this type over again. The publication quoted the calculation of Edmunds.com about the sudden increase of demand of Americans for for manual cars.
Here are the the figures with the corresponding years:
2012 – 6.5% (Based on first quarter data of the year only)
2011 – 3.8%
2010 – 3.9%
2009 – 4.4%
2008 – 3.7%
2007 – 2.9%
2006 – 7.2%
2005 – 6.7%
2004 – 5.5%
2003 – 8.2%
2002 – 8.5%
As seen on the estimates, there was a steady decline in terms of demand during 2002 up to 2004. Then a significant increase was seen in 2005 to 2006. The statistics went low again in 2007. But a gradual and a little wobbly increase became eminent as the  year approached 2012, with the first quarter of 2012 at an all time high in the span of 5 years.
The statement of the American-based Ford Motor Company complemented the findings of the site. According to them, the demand for their stick-driven Focus compact is about 10%.
Despite the fact that vehicles with automatic transmissions have more mileage and better performance, several drivers still prefer the clutch-driven ones. This can be attributed to the following factors:
1. Cheaper Price
Manuals are cheaper by around $1,000 as compared to their automatic counterparts.
2. More Convenience
People see stick-driven cars as more exciting to drive. In addition to this, the clutches offered nowadays are easier to push as opposed to the stiffer ones in the past.
3. Force of Habit
Long-time or older drivers who used to drive manual types back in the days are buying these kinds again due to old habits or maybe due to a bite nostalgia.
The last time we checked, there were only a handful cars that Mercedes-Benz offers in the U.S. nowadays that runs on a manual stick, and that includes the SLK250. Mercedes-Benz used to offer manual types like the SLK300 and C300 in the past but it did not fare well in the market due to the increasing demand for automatics that time.
But with the sudden change in the demand of manually driven cars, should Mercedes-Benz offer more of these instead?
You can share with us what you think by hitting the comments below.