Peter Parcon
January 16, 2013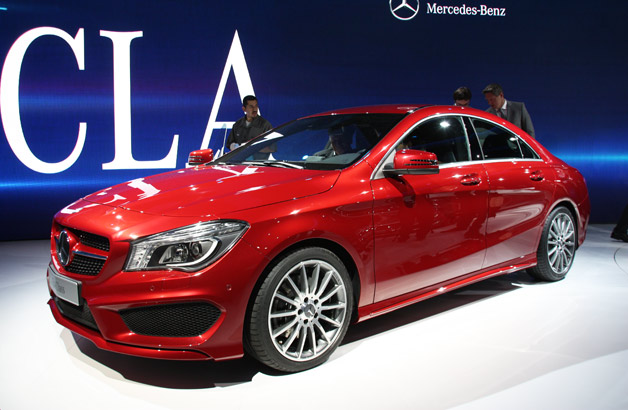 One look at the 2014 Mercedes-Benz CLA-Class may not immediately show the aerodynamic design of the sedan. However, with its 0.23 drag coefficient, it is probably the most aerodynamic series in the lineup of the luxury car manufacturer once it becomes available in the US market by September. In fact, it may be the most aerodynamic series in the whole world.
The drag coefficient of the 2014 Mercedes-Benz CLA-Class is better compared to latest Toyota Prius and the 2013 Nissan Leaf, which have a drag coefficient of 0.25 and 0.28 respectively.
Although the Mercedes-Benz CLA-Class was flaunted prior to the Detroit Auto Show at the Westin Book Cadillac Hotel of Detroit, it will not be on display at the show floor. The model will be officially launched during the Mercedes-Benz Fashion Week that will be held in Berlin in the later part of the week.
The luxury car manufacturer will initially unveil the CLA250 version of the 2014 Mercedes-Benz CLA-Class in the US later on this year. This particular model will feature a 1.8-liter four-cylinder turbo-charged inline engine that offers 208 HP and a torque of 258 lb-ft.
Even though the standard model will be a front-wheel drive vehicle, a retuned version of the 4MATIC all-wheel-drive system will also be offered by Mercedes-Benz. The standard model will likely have a price tag of around $30,000.