Emmanuel P
January 9, 2013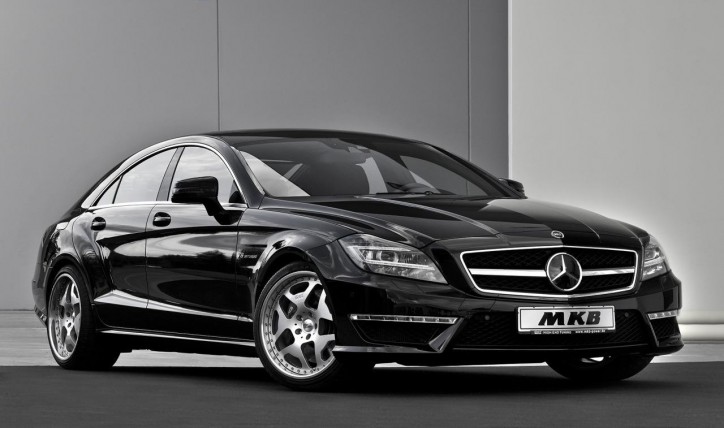 Feel that your CLS63 AMG is too portly to give those BMW M5s the spanking they deserve? Tuning firm MKB has the package that ought to cure those blues.
Using as its base the 5.5 liter twin turbocharged V8 that already belts out around 560 horsepower, MKB works its tuning magic to give AMG's workhorse an additional 140 horsepower, to give the CLS 63 AMG an output of 700 horsepower.  Torque output gets a similar hefty increase, from 590 lb-ft to almost 740 lb-ft.  With these kinds of figures, it's not surprising that the four-door coupe sprints to 62 mph in 4.1 seconds. A very respectable time for a heavy car like the CLS. Makes you wonder though how much punishment the drivetrain can take.
If you can keep yourself from mashing the throttle in the lower gears however, the same power output will give you a top speed of more than 210 mph, or 340 km/h. This performance can only be approached with a delimited top speed and special tires. In practice, MKB moves the speed limiter from the standard 155 mph to 186 mph. Realistically, there are only a few place left to reach those kinds of velocities. It would give the MKB-tuned CLS 63 owner a lot of satisfaction though to see jaws drop when they see what kind of rapid transport said CLS owner has at his disposal.