Emmanuel P
January 17, 2013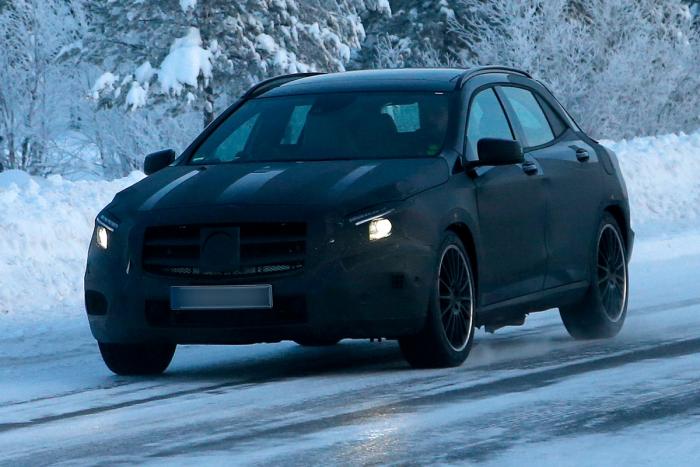 With these pictures, it's all but confirmed that an AMG version of the GLA-Class Mercedes crossover is in the works. Caught testing in Sweden, this GLA, which of course doesn't have any AMG badging on it, was given away by its big brakes, dual exhausts and unusual ride height.
Based on the MFA platform on which both the A-Class and B-Class share, this upcoming road warrior will carry the GLA45 badge. In times past, it would have meant a 4.5 liter engine, but this time, it denotes the 45 years of AMG's existence. It looks though that the GLA45 will actually carry a turbo 2-liter four, pumping out a healthy 335 horsepower. 350 hp has been bandied about, and that's a possibility, given that the S-Models from AMG's upmarket offerings have higher horsepower than standard. Coupled to this engine will be AMG's 7-speed Speedshift. And 4Matic? Very likely, given the fact that it has become standard issue with the aforementioned S-Model variants.
If you're salivating right now and getting ready to whip out your checkbook, hold those horses. By most accounts, it will be at least a year before the GLA45 AMG makes it to dealerships.