Ryan Joseph Ramos
December 13, 2012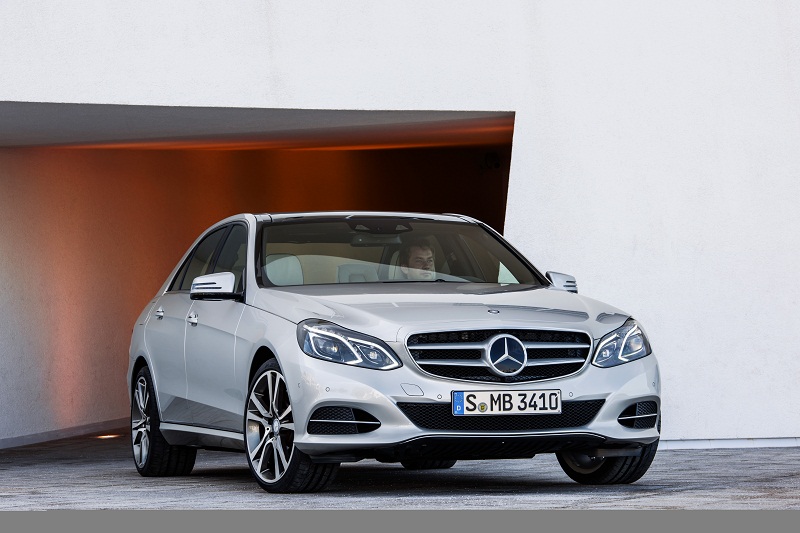 Mercedes-Benz has just unveiled the 2014 Mercedes-Benz E-Class with the hope of keeping its lead in the luxury vehicle segment. The refresh features a ton of new innovative features, from safety measures to assistance systems, that make up what the German automaker bills "intelligent drive." Many of these features are new, and should indicate some of the stuff we'll see in the upcoming S-Class.
The E-Class gets a redesigned front and is proportionally different from previous iterations. It still looks like an E-Class without a doubt, but there are new things that the designers have tried out to match the new design language of Mercedes-Benz vehicles. New headlamps still figure in the famous E-Class four-eye design. There are two options as far as the front-end aesthetics go: there's a standard and an AVANTGARDE line that offers different things for different types of drivers. The former is basically the normal variant coupled with ELEGANCE equipment, while the latter has a focus on the sporty look.
As far as the interior goes, it has been reworked as well to match the exterior redesigns. There's a two-part trim over the whole dashboard, and prospective buyers can choose between wood or aluminum. The instrument cluster is also new, and there's a redesigned central console and new air vents as well, among other things.
Then there are new, innovative features like intelligent drive. Basically, it's a collection of assistance systems meant to enhance the overall comfort and safety of the vehicle. With top-shelf sensors, the car allows for COLLISION PREVENTION ASSIST (standard on both Estate and Saloon variants). ATTENTION ASSIST is also a standard feature, together with DISTRONIC PLUS with Steering Assist, Brake Assist with Junction Assist, and PRE-SAFE PLUS that helps recognize potential rear collisions. There's also Active Lane Keeping Assist, Active Parking Assist, Adaptive Highbeam Assist PLUS, and Traffic Sign Assist, among others.
Of course, prospective buyers can choose from a wide range of petrol and diesel engines, all with an ECO stop/start system and designed to be efficient. From the base E 200 model that's equipped with a 184 HP engine to the E 500 4MATIC's V8 that goes for 408 HP, there's a model for everyone.
"With the new E-Class we are setting down clear markers in the areas of safety, design and efficiency," said Mercedes-Benz Cars' Dr. Joachim Schmidt. "It brings lots of technical innovations to the road and is without doubt the best E-Class ever."