Peter Parcon
December 26, 2012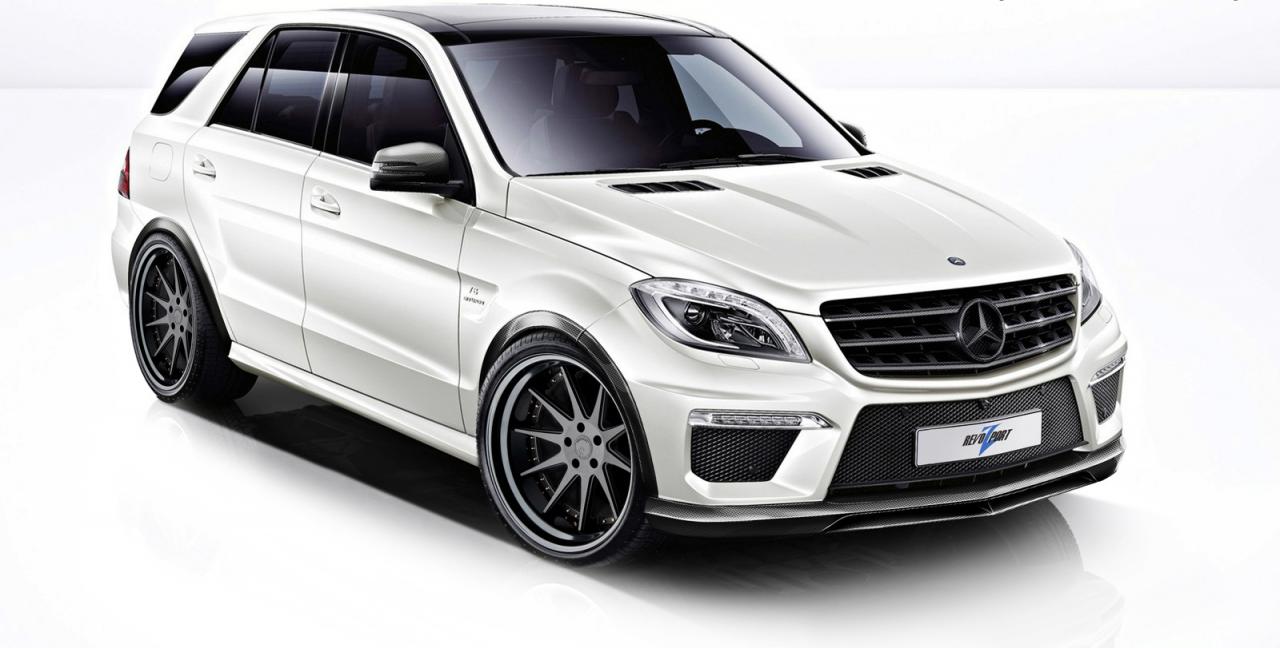 An aftermarket program was prepared by RevoZport for owners of the 2012 Mercedes-Benz ML63 AMG, which is considered as the best-looking and fastest ML ever since it was launched.
This after market program by RevoZport initially increases the output of the 5.5-liter bi-turbo V8 engine to 600HP (441kW) from its original 525HP (386kW). This is made possible with the installation of a titanium exhaust and a new carbon induction system as well as the remapping of the engine.
In addition to this enhancement, RevoZport is also offering a completely new aero kit set for the ML63 AMG. This body kit is called the Rezonance ML and it features a double-deck front splitter made of carbon fiber as well as a carbon over fender kit that is wider by 30 mm. This will give more space for the vehicle to use 22-inch forged alloys and its 13J x 335 tires.
The new aero kit will also give the 2012 Mercedes-Benz ML63 AMG a complete three-element diffuser made of carbon finer, a trunk roof spoiler that retains the exhaust tips of the AMG, carbon front grills, and carbon mirror covers.