Ryan Joseph Ramos
October 16, 2012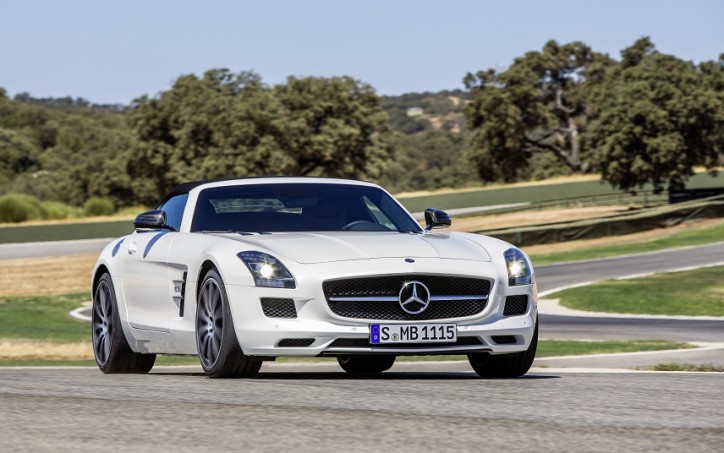 The new Mercedes-Benz SLS AMG GT, in its Coupe and Roadster forms, are now available in Mercedes-Benz showrooms in Germany. With its impeccable style and high-performance specs, the SLS AMG GT is set to wow onlookers and prospective buyers.
"We are continuing with our consistent expansion of the SLS AMG family," said Mercedes-AMG GmbH chair Ola Kallenius. "With the highly emotional, performance-oriented GT variants, our range has now grown to five models."
Powered by an AMG 6.3-liter V8 engine, the SLS AMG GT gets to 591 horsepower at 6800 rpm with an electronically limited top speed of 320 kph, and it has a max torque of 650 Nm at 4750 rpm. It takes just 3.7 seconds to go from zero to 100 kph and 11.2 seconds to reach 200 kph.
The vehicle is fitted with an AMG SPEEDSHIFT DCT 7-speed sports transmission and has a new performance suspension under the AMG RIDE CONTROL line.
The exterior hypes up the personality of the SLS AMG GT, what with matte black and high-sheen AMG forged wheels, red brake calipers, and darkened headlights and tail lights.
Of course, the interior is fitted accordingly as well—sporty highlights adorn the interior, such as embossed badges on the head area of the AMG sport seats, red-retained center console and door panel lining, and an AMG Performance stering wheel. There's also plenty of Alcantara on the interior furnishings.
Prices in Germany are as follows: 204,680 euros (around $268,000) for the SLS AMG GT Coupe, 213,010 euros (around $279,000) for the Roadster, 7080.50 euros for the optional Bang & Ofulsen surround sound system, and 5771.50 euros for the AMG design Exclusive STYLE Leather.