Emmanuel P
October 16, 2012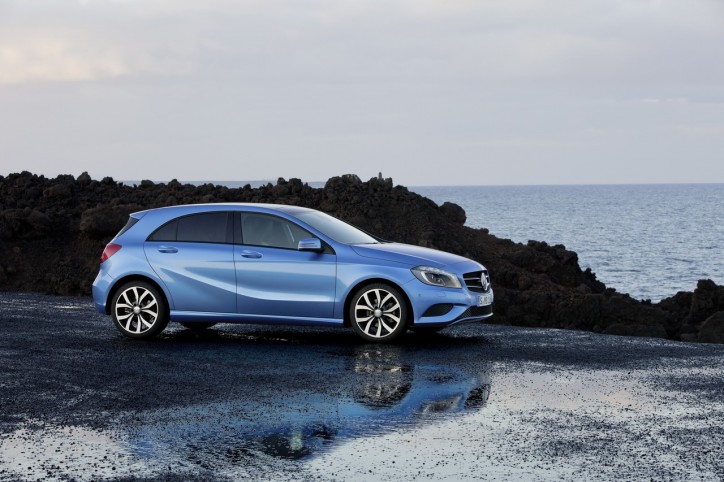 Let's forget about the 330 horsepower, all-wheel drive AMG A-Class for now. At the other end of the spectrum is an A-Class variant that is aiming for new lows in Mercedes ownership.
Meaning of course low emissions, low fuel consumption and low operating cost. For consumers who want the class and dependability that ownership of a Mercedes implies, the Euro 6-compliant A 180 CDI boasts of a low 98 gram output of carbon dioxide per kilometer. In the process, it also consumes up to 26 percent less fuel than its gasoline-driven counterparts. Gratifyingly for the automaker, these numbers are the result of a comprehensive ecological life-cycle assessment of the A 180 CDI conducted by the TUV.
According to Professor Dr. Herbert Kohler, Chief Environmental Officer at Daimler AG, "Driving pleasure combined with exemplary efficiency is the quintessence of the new A-Class from a technical point of view. The new engines and transmissions are a major contributory factor here. We are particularly proud that the A 180, A 200 and A 250 even undercut the very strict particle count limit of 6×1011 per km, which will not become mandatory until the second stage of the Euro 6 standard is introduced in 2017."
Furthermore, the A-Class already meets the European ELV Directive 2000/53/EC of 95 percent recyclability by weight. All in all, the A-Class incorporates 46 components that can be reused, resulting in up to 34 kilos of high-quality recycled plastics that can be used by other industries.