Ryan Joseph Ramos
October 17, 2012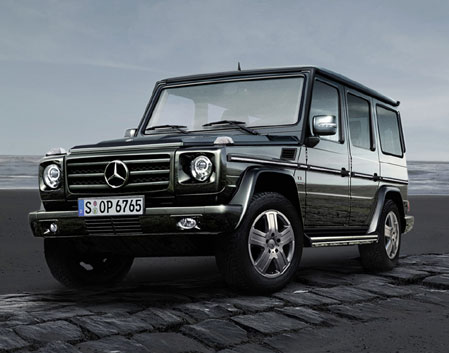 If the Samsung Galaxy S III has a Samsung Galaxy Mini, then the Mercedes-Benz G-Wagen has… the Mini-G? There is a lot of buzz these days about Mercedes' plans to launch a smaller G-Wagen, and this unit—codenamed "Mini-G" internally and said to be slated to have a GLG badge—will be based on the A-Class and could be launched sometime around the middle of 2015.
As expected, there are barely any details about the vehicle at the moment—even the name isn't final yet—but it is expected that it will feature many physical traits similar to the original G-Wagen while having internal components like a smaller engine range. Of course, there might even be an AMG model in the works as well in order to cater to the high-performance crowd.
According to sources, the GLG is set to get all-wheel drive to justify the G-Class branding and also to boost the credibility of the new model. Still, we shouldn't dismiss the possibility that the lower-end models in the range would only have front-wheel drives.
With this new smaller G-Class set to join the Mercedes-Benz lineup within the next few years, it's clear that the company is still reaching out and trying to foster growth in certain fresh segments in the automotive market.