Emmanuel P
September 5, 2012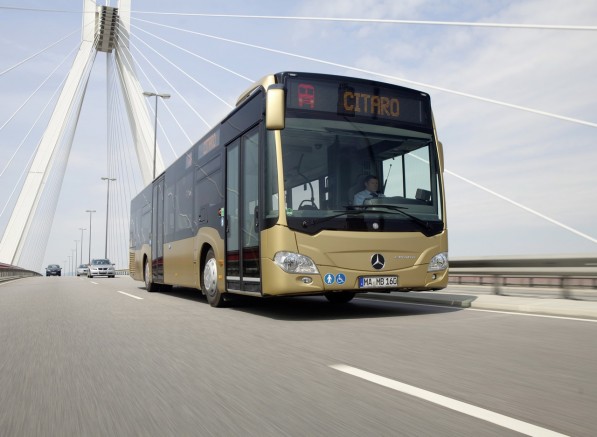 The European Parliament has decided that beginning November 1 of this year, all trucks of 3.5 tons and above will need to be equipped with daytime running lights. Although initially meeting some resistance when they were first introduced in cars, DRLs have been proven to increase safety through better visibility and perception. But safety-minded Mercedes has introduced daytime running lights on its trucks for some time, as seen on the 'Citaro Euro VI' and the new 'ComfortClass 500' buses and the new 'Citan' city van. Furthermore, Mercedes has included DRLs as optional equipment to the new Actros and Antos commercial vehicles. This action by the German automaker is just additional validation of Mercedes spearheading safety concerns, among countless other innovations, in the auto industry.
Although retrofitting is not a requirement for the new regulations that are taking effect, Mercedes is offering this option for concerned truck owners who want to make their vehicles more visible. Conversely, non-approved retrofitting of daytime driving lights may affect the legal assessment of a situation in the event of an accident.
According to current EU regulations, daytime running lights can only be operated on their own and not together with dipped beams. Attachment points on the vehicle must be from a minimum of 25 centimetres and a maximum of 150 centimetres above the ground.