Ryan Joseph Ramos
September 5, 2012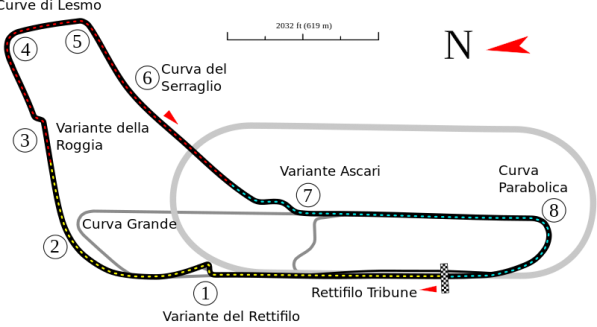 After the month-long layoff, we're back to 3 Grand Prix events per month all the way until the 2012 Formula One season concludes in November. Up next on the schedule is the Italian Grand Prix, which takes place in Monza this weekend. Here are some select words from our favorite Mercedes AMG Petronas drivers.
"When I think of Monza, I immediately see everything through a red veil," said Michael Schumacher, who placed seventh last week and should compete well in Italy, the home race of Scuderia Ferrari for whom Schumi won 5 of his 7 F1 titles. "It is the beating racing heart of Italy, everything there lives and breathes Ferrari, and I must inevitably think of the good times I spent there.
"Naturally, now I'm racing in Mercedes silver, I hope I can offer them a nice fight and be a worthy rival."
"After a difficult weekend in Spa, I believe that our car will be much better suited to the amazing and high-speed Monza track," said Nico Rosberg. "We will also have a different package there for the long straights with the low downforce required. We are continuing to work hard on improving our car, and I'm quite positive about the news that I hear from the factory, although we know that it will be a tough job with all of the other teams developing quickly as well."
Everything has to start at practice. We've seen the Mercedes team do well from worse situations, but having a strong start during practice runs and getting a good feel for the car goes a long way to getting good results in qualifying.
When you consider that 7 of the first 12 races this season have been won from the pole position, it is therefore important to place high in qualifying to solidify the chances of getting some important points. Mercedes is fifth among the 12 constructors with 112 points, with Ferrari the closest competitor at 199 points. Still, look for the team to do everything to trim that gap.