Ryan Joseph Ramos
August 25, 2012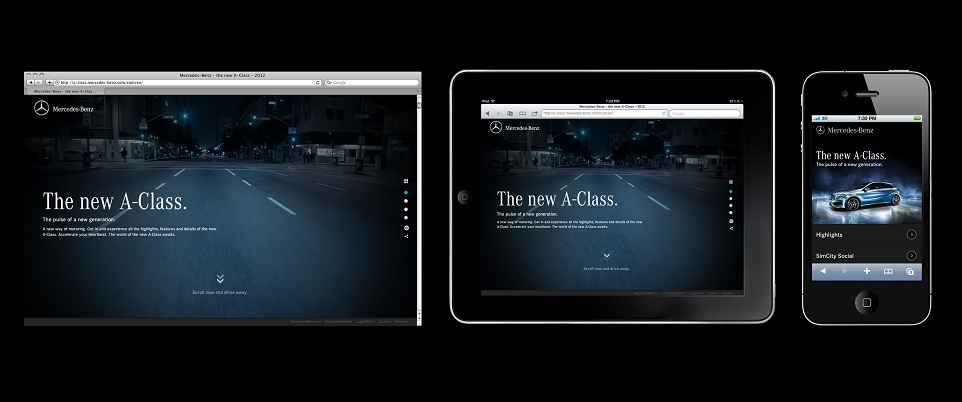 "The New A-Class. The pulse of a new generation." That's the tagline for the advertising campaign for the new Mercedes-Benz A-Class, a campaign that will cover print, television, and online channels, leading up to the official launch of the vehicle on September 15th.
According to Mercedes-Benz Cars Vice President for Brand Communication Anders Sundt Jensen, the campaign aims to build upon the already 40,000 pre-launch orders the automaker has already received for the A-Class. "The campaign is just as progressive and emotionally appealing as the new A-Class itself," said Jensen. "And perfectly reflects what our compact Mercedes model stands for: strikingly passionate design, pure dynamism, exemplary safety and unique digital networking capabilities."
Print ads come with a QR code that, when scanned via a mobile device, will lead the viewer to an interactive site that collects all the materials for the A-Class. You can go straight and visit www.mercedes-benz.com/a-class to view the interactive site. It's a bit heavy on the graphics side, though.
There will also be 5 spots for television, and each one is geared toward highlighting particular features of the new A-Class through situations depicted in the commercials.
In addition, there's currently a road show in Europe that should run until the end of October. The automaker has also partnered with Electronic Arts to promote the new A-Class within its SimCity Social Facebook game.
This ad campaign is slated to continue until end of October 2012, and it will be available online until December.