Ryan Joseph Ramos
August 25, 2012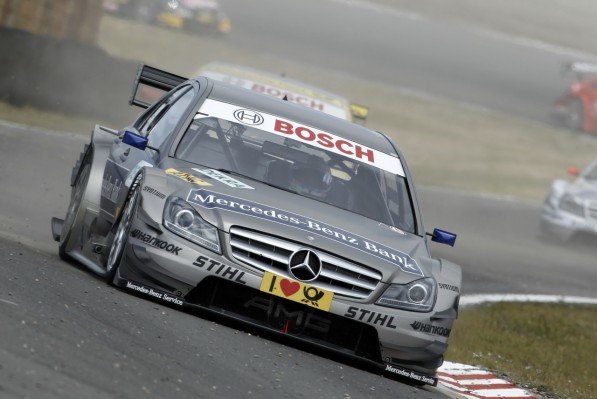 There's four more races left in the 2012 Deutsche Tourenwagen Masters season, and the whole Mercedes-Benz stable is gearing up to extend its lead in the three standings of DTM. After a bit of a disappointing showing in the last race at Nurburgring, the team is eager to bounce back.
"Zandvoort is one of my favourite tracks on the DTM calendar," said three-time winner Paffett, who is still leading the drivers' standings by 20 points. "The track offers a good mix of fast and slow turns—this variety gives me a lot of pleasure as a driver, and so I'm really looking forward to climbing back into the cockpit just one week after the Nürburgring."
"I'm now really looking forward to Zandvoort," said Jamie Green, who is third in the drivers' standings and is 2 points from second spot at the moment. "The dune circuit is quite challenging and makes very different demands on the vehicle as compared to last weekend at the Nürburgring. The fast sections of track really suit me and the car, and, as has so often been the case this season, I expect a close fight for the top positions."
Since the DTM races took to Zandvoort in 2001, Mercedes has won 5 out of the 11 races. Gary Paffett and company are looking to add to that tally this weekend.