Ryan Joseph Ramos
June 10, 2012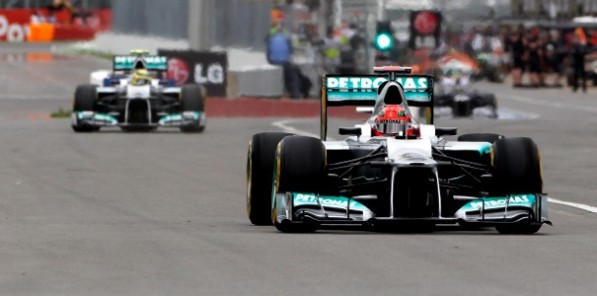 Continuing a solid run in qualifying for the Mercedes AMG Petronas F1 team, Nico Rosberg was able to finish fifth in the qualifying for the Canadian Grand Prix. Teammate Michael Schumacher also had a good run, and he will start ninth on the grid at Montreal's Circuit Gilles Villeneuve.
"Today's qualifying session went pretty well and P5 is a good starting position to gain a strong result here in Montreal," said Rosberg. "I can still hope for a podium finish tomorrow as we have worked very hard on our race pace over the weekend. That's why I feel quite positive because the race will depend on good tyre management as the key factor."
"Well, this certainly was not how we had planned our qualifying to be today," said Schumacher. "Our calculation for Q3 was to go for two laps and attack on the second one after we had seen at the beginning of Q3 that one lap did not work properly."
Some have pointed out that this could be a lucky race for Schumacher, who has won the F1 championship 7 times, and won 7 victories at the Canadian GP, plus his is car no. 7, and there could just be the seventh different winner in the seventh race of the season. He's still looking for a breakthrough performance in the 2012 season, where he has just 2 points total so far.
We'll keep you updated on the goings-on at the race, so stay tuned!