Clarissa
June 8, 2012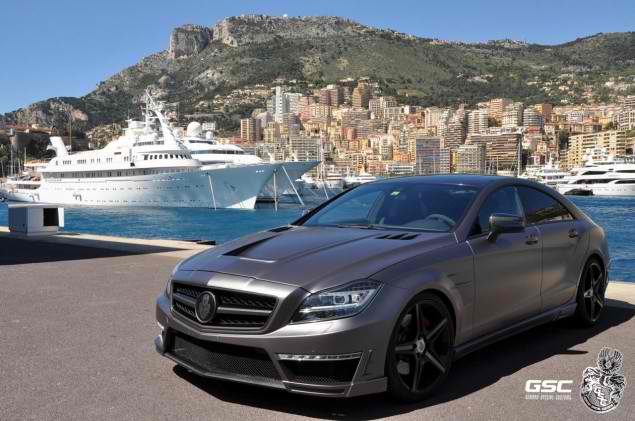 AMG vehicles are already powerful by themselves. Mercedes AMG ensures that they satisfy the speed craving of car fans, yet, there are people who really are not easily satisfied. Tuners know this fact, thus they always upgrade the already upgraded Mercedes vehicles.
German Special Customs for example, just recently announced that they are releasing a styling package for the Mercedes CLS63 AMG.
To start with, the 5.5L V8 engine is equipped by turbo chargers with software update, more water cooler and customer exhaust system, which brings it to an output of 518HP to 740HP with 700Nm to 1,150 Nm of torque. It accelerates from 0 to 100 km/h in 3.7 seconds and it runs at 218mph top speed.
The tires are Continental with measurement of 255/30R20 front and 295/25R20 at the rear with 20 inches alloy wheels. The interior however, received just a minor change. They put in gloss black boot, vented hood. Matte foil wrap, carbon fiber diffuser, new front and rear bumpers and quad tailpipes.
Source: German Special Customs