Ryan Joseph Ramos
June 6, 2012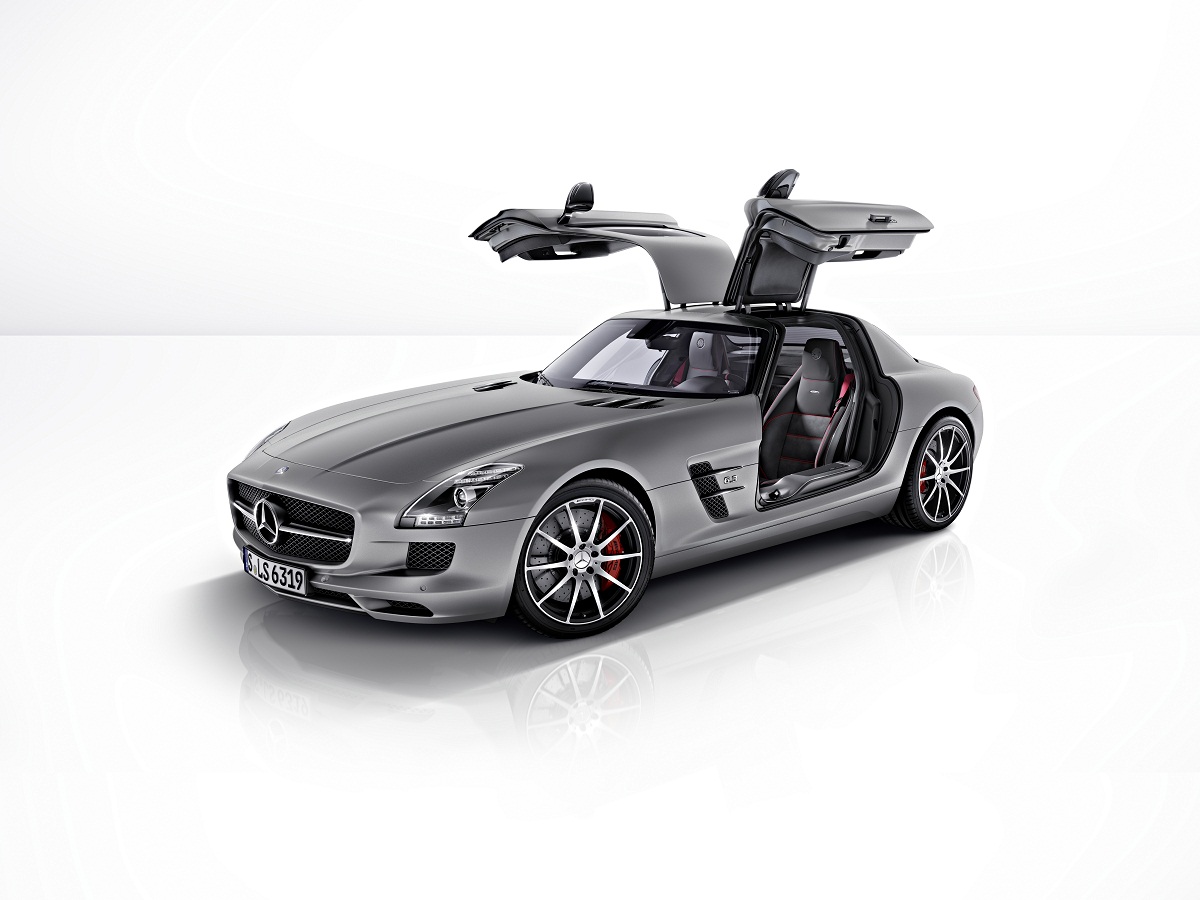 If the driving dynamics on the SLS AMG wasn't dynamic enough for you, then you'll love the 2013 Mercedes-Benz SLS AMG GT. Those two letters tacked on at the end of the name aren't just for show—the aforementioned improved driving dynamics and enhanced performance on the track should justify those.
The SLS AMG GT churns out a maximum of 591 horsepower at 6,800 rpm, with max torque pegged at 650 Nm (around 480 lb.-ft.), all thanks to the 6.3-liter V8 AMG engine. The car has a 0-62 mph time of 3.7 seconds, and it takes a mere 11.2 seconds for the car to go from 0 to 125 mph. Its top speed is 197 mph.
The car, which can be purchased as a soft-top roadster or a gullwing-equipped coupe, also comes with the AMG SPEEDSHIFT DCT 7-speed optimized sports transmission. Driving dynamics is also bolstered by a refreshed AMG RIDE CONTROL Performance suspension.
"The new SLS AMG GT demonstrates the sort of potential which lies in AMG's super sports cars," said Mercedes-AMG board member and Head of Overall Vehicle Development Tobias Moers. "With its even higher levels of performance, the SLS AMG GT excites out on the race track in particular by providing an emotionally enjoyable and passionate driving experience."