Ryan Joseph Ramos
May 18, 2012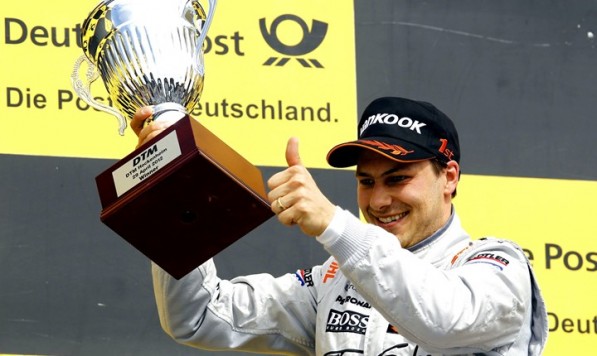 The next race in the 2012 Deutsche Tourenwagen Masters season is Brands Hatch, considered the home race for HWA Team's Gary Paffett. Powered by his THOMAS SABO Mercedes AMG C-Coupe, Paffett is currently leading the Drivers' championship and is looking for a good showing in the third race of the young DTM season.
"It's great to be returning to Brands Hatch for my home race and to be showcasing DTM racing for the British fans," said Paffett. "In the early stage of my career, I used to compete at Brands Hatch three or four times a year, so I have very fond memories of the circuit and the races there."
Paffett also expressed excitement at the prospect of Jenson Button, driver for the Vodafone McLaren-Mercedes Formula One team, driving him around in the Mercedes-Benz race taxi.
Back to the upcoming race, Paffett recognized that Brands Hatch is "very demanding" and would pose a challenge to the competitors. "A single lap is very short, but we complete almost 100 of them, so it's a tiring weekend. I aim to send the British fans home satisfied with a result that matches the first two races of the season."
Surely, Paffett and the rest of HWA Team will do their best to extend their respective leads. We'll keep you posted on the results of the action in Kent.