Ryan Joseph Ramos
May 18, 2012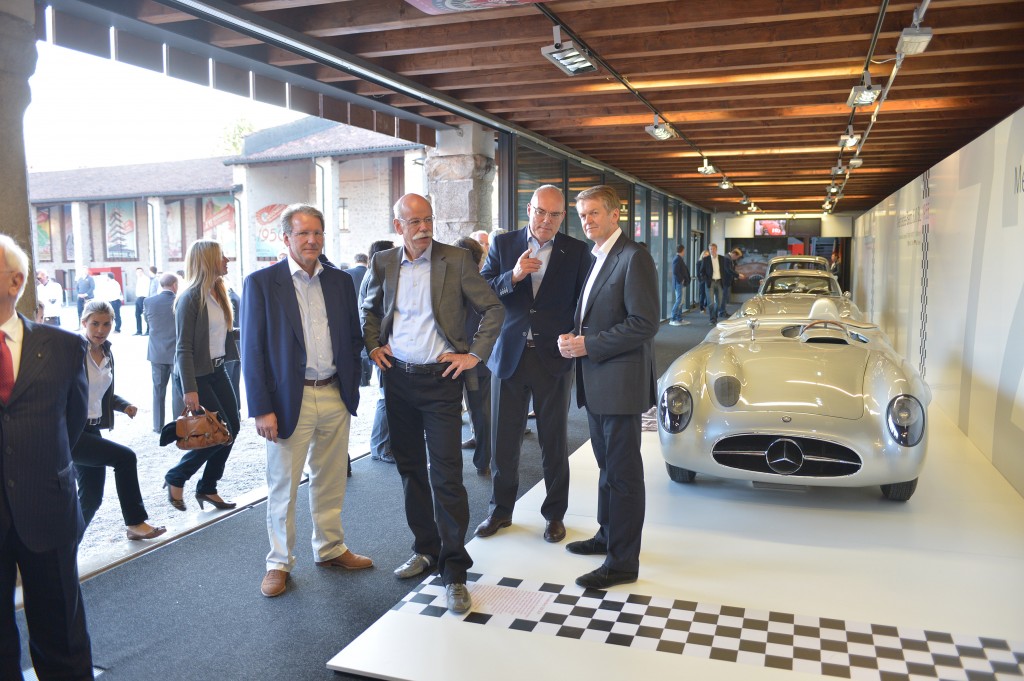 A group of 25 SLR. CLUB members, all with their precious SLR vehicles, took the road on May 16th to participate in the Mille Miglia in Rome, which covers a specified route starting from Brescia then Rome then back to the start to cover 1,000 miles (hence the name).
The Mille Miglia is a traditional Italian race from way back in 1927. It was held annually until 1957 and then resurfaced in 1977. This year's race features a parade of classic cars, a field with a total of 382 competitors—including these 25 SLR owners—that will pass through Italy's famed cities of Bologna, Florence, and Verona.
The SLR. CLUB contingent is comprised of the following cars: 3 Roadster 722 S, 5 SLR Coupes, 7 Roadsters, and 10 of the SLR Stirling Moss models. Daimler boss Dieter Zetsche sent off the SLR. CLUB, which is participating in the Mille Miglia for the 8th time in the club's history.
Mercedes-Benz, in its capacity as the event sponsor, will also be participating. The Stuttgart works team has fielded a trio of classics that hearkens back to the heritage of the brand as well as to the automaker's victories in this same event. There's a Mercedes-Benz SS, a Mercedes-Benz SSK, and the W196S racing car that won the 1955 World Sportscar Championship season as well as the 1955 edition of the Mille Miglia in record time.
Check out images of the cars and of the event in the gallery.