Clarissa
February 4, 2012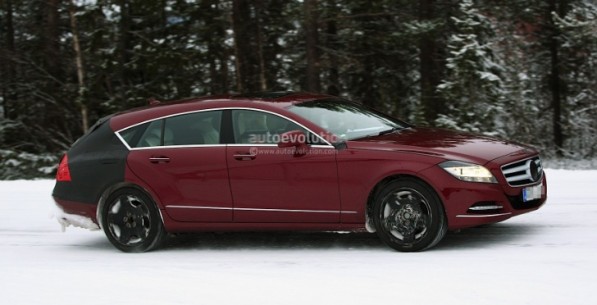 Nope, CLS Shooting Brake is not official name of this car, however, the whole blogging world is calling it that. Anyway, spyshots of the car doing winter testing is all over the Internet now.
The car is boasting of an engine that may range from 3.5L V8 to 5.5L V8 which may produce 518HP. The design is also more handsome, with a hatch big enough to carry luggage. You will also notice the awesome colors on this one, a carmine red car rolling on the snow.
This gorgeous car is expected to be presented at the 2012 Geneva Motor Show in March.