Clarissa
December 22, 2011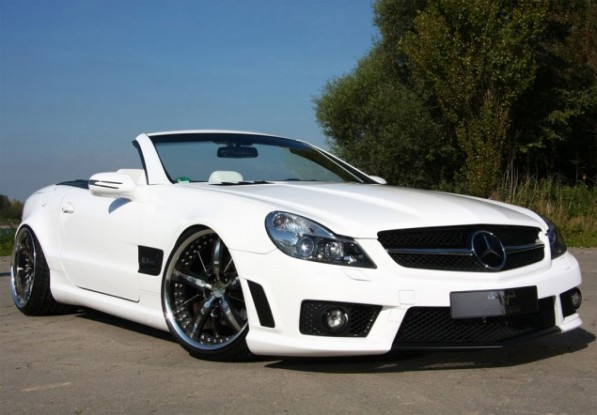 The aftermarket specialist PP Exclusive showed the public their new tuning package for the Mercedes SL R230. The tune is only optical because there were no changes made to the performance of the SL.
The kit is rolling on huge 11×20 inch front wheels and 13×20 inch back wheels with 3.5 inches and 5 inches outer rims respectively. Tires are at 255/30R20 and 305/25R20 and were made by Dunlop. Meanwhile the suspension is lowered by up to 100mm.
The car is equipped with a stainless steel exhaust system with catalytic converter and tailpipes that are oval in shape. The interior of the car shows a generous helping of Alcantara, while the steering wheel and other interior details are also made sportier.