Kharl Prado
July 30, 2010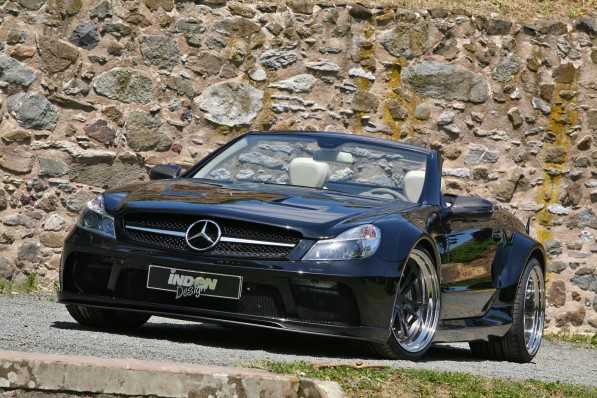 The SL63 AMG is something you won't want to keep your hands from. That is exactly the case with the boys down at Inden Design who have decided to create a high-performance wide body tuning kit for the hardtop roadster. And guess what? They've already put a price tag on it—19,000 euros in its most basic form.
Optional additions include a €3,500 bonnet, an €800 carbon fiber rear diffuser, and a €999 apron for the front. Labor would cost you around €8,000, while another €7,500 is needed to get your car a lacquer finish. Add all that up and you get to around €38,000 total.
It doesn't end there, though. If you want something a little bit more special, you can dish out another €13,200 and they'll throw in 20-inch deep dish alloys, wrapped in 275/30 R20 and 325/25 R20 Dunlops front and rear respectively. €900 would get you a rear parking camera plus another €1,500 if you want it to ride lower than very low. At €420 you'll have daytime running lights while a sports exhaust system is available for €1,200.
Sounds a lot but if you round it all up, you get one hell of an SL63 that can pull anywhere between 518 to 560 horsepower. The power kit you'll need to get those figures will cost you some more, though. But the pricetag on that kit hasn't been revealed yet. So, you interested?