Muamer Hodzic
January 7, 2009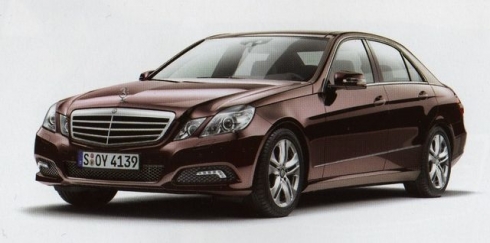 Just about a month ago, pictures of the all new E-Class were leaked on the web. Now comes another leak, this time with even more info and pictures. Scans of a brochure reveal some very interesting tidbits that we didn't know about in the past. Besides seeing what the different segments will look like (Classic, Elegance, Avantgarde) we also learn about the engine choices that will be available.
The E-Class will come in both 4 and 6 cylinder gasoline and diesel models. Almost all models are BlueEfficiency equipped, except the E350 4Matic models and E350 BlueTEC. Additional engine options are the E200 CGI with 135kW (184hp), E250 CGI with 150kW (204hp), E350 CGI with 215kW (292hp), and the E500 with 285kW (388hp).
Here are the diesel engine options. The E200 CDI with 100kW (136hp), the E220 with 125kW (170hp), the E250 CDI with 150kW (204hp), the E350 CDI with BlueEfficiency produces 170kW (231hp).
AutoScoops via Autoblog