Giancarlo Perlas
November 25, 2023
George Russell and Lewis Hamilton have a lot of catching up to do after the qualifying for the Formula One 2023 Abu Dhabi Grand Prix left them in fourth and eleventh places, respectively. The last race of the season is considered to be the most important for the team as it could mean either retaining or losing their grip on the P2 of the Constructors.

Abu Dhabi GP Qualifying Results
Red Bull's Max Verstappen continued his dominance on track as he captured pole position en route to the Yas Marina Grand Prix on Sunday. The now three-time F1 Drivers Champion logged a time of 1'23.445 but his partner, Sergio Perez, was left stranded in P9.
Meanwhile, Mercedes F1's best position in the last Grand Prix of the year comes from George Russell holding P4 while his partner, Lewis Hamilton, will have to double-down his efforts from P11. Earlier, Mercedes F1 boss Toto Wolff said that they are ready to give their all in the upcoming race so that they could retain their number two spot on the Constructors.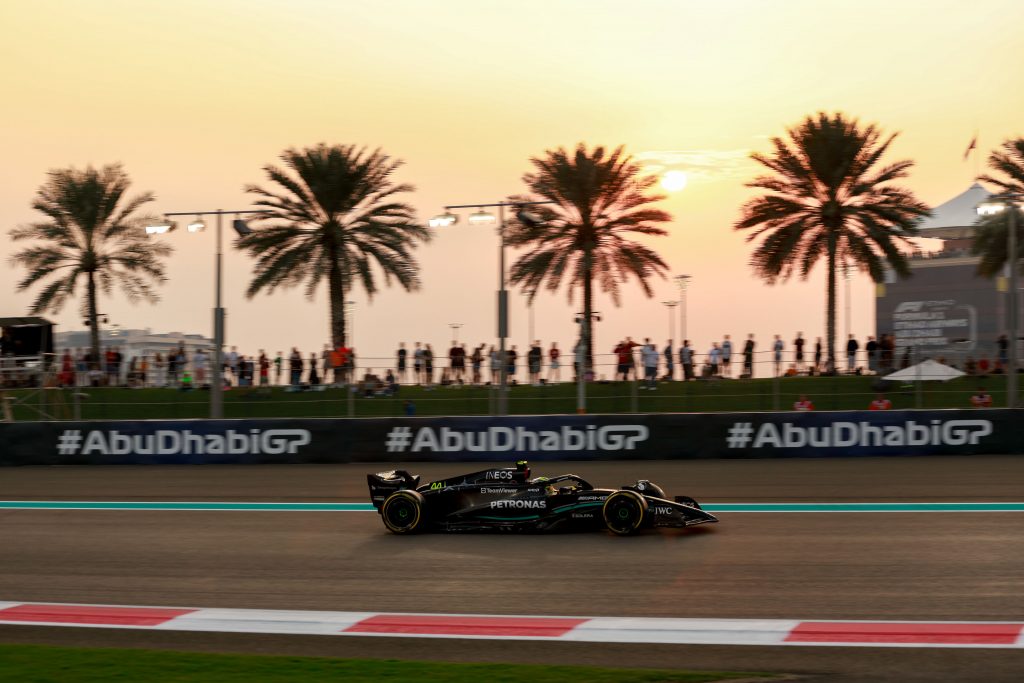 The bad news, however, is that Charles Leclerc just snatched qualifying's P2 giving Ferrari the edge against the two Mercedes drivers. This presents a dangerous predicament for the three-pointed star team because the only thing keeping the Prancing Horse from taking Mercedes' spot in the Constructors is a four-point lead.
Mercedes F1's Status This Season
Right now, Hamilton sits comfortably in third place on the Drivers' Standings as he has a 32-point lead over Ferrari's Carlos Sainz in the fourth. Russell also secured his spot in the eighth with his 71-point advantage over McLaren's Oscar Piastri in the ninth.
The real struggle for Mercedes F1 now is whether or not it could get enough points in Abu Dhabi to keep Ferrari at bay and clutch the consolatory second rank in the Constructors.