Giancarlo Perlas
September 11, 2023
Mercedes-Benz is revolutionizing the driving experience of its users with an extensive package of over-the-air (OTA) updates for more than 700,000 vehicles worldwide. These updates, set to roll out on select models starting this September 2023, are set to redefine the way people interact with their vehicles, enhancing entertainment, navigation, and overall convenience.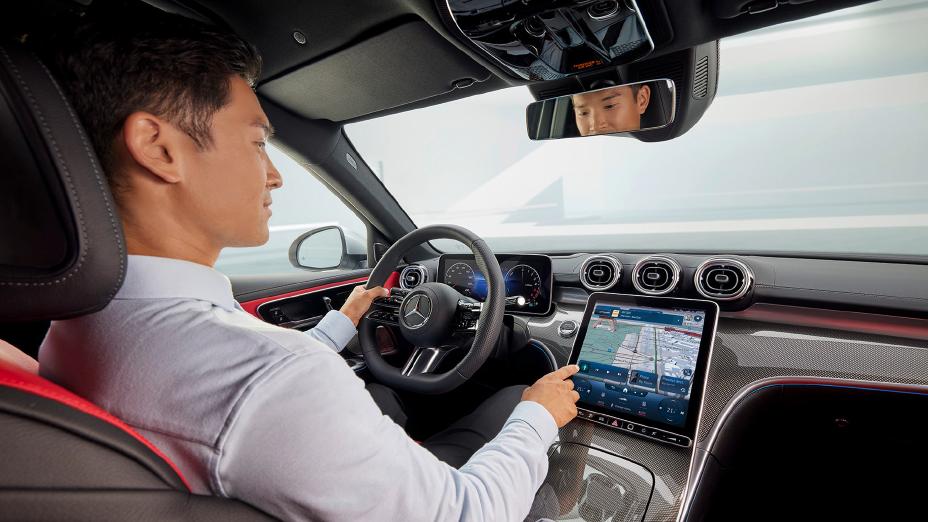 Let's delve into the exciting innovations Mercedes-Benz has in store for its customers with its latest OTA update based on the company's latest press release:
Mercedes-Benz Entertainment Update: Elevating In-Car Entertainment
One of the most eagerly anticipated additions is the MBUX Entertainment Update, aptly labeled version 2.4. This cutting-edge update brings the immersive power of Dolby Atmos to the driving experience. It transcends traditional stereo sound, enveloping passengers in a rich audio environment. This means users will feel as if they're right in the recording studio, savoring every nuance of their music.
Moreover, Mercedes-Benz is embracing the digital era by introducing a YouTube Web app on select Model Year 2024 vehicles. This addition ensures that the car isn't just a mode of transportation but also a hub for limitless entertainment.
Staying Informed with NewsFlash
Mercedes-Benz is not only enhancing the entertainment aspect but also keeping drivers well-informed on the road. NewsFlash, initially introduced in 2022, will soon be available in the U.S.
With NewsFlash, drivers can access newscasts spanning a range of topics, from general news and business to sports and culture. With a simple command like "Hey Mercedes, play the news," users can stay up-to-date without taking their eyes off the road.
Front Passenger Display: A Personalized Experience
The OTA updates extend beyond audio enhancements and news integration. The front passenger display now boasts in-cabin audio for dynamic content, eliminating the need for headphones. Whether the user is watching a video or enjoying dynamic content, the audio will seamlessly play through the car's sound system, enriching experience.
Furthermore, Mercedes-Benz is adding a personal touch to the front passenger display. Through the Mercedes me connect app, users can select their own Personal Decorative Image. This image will continuously adorn the front passenger display, allowing for a more customized and visually appealing interior.
Access to Place Details, Powered by Google
Mercedes-Benz is committed to ensuring that all its customers, regardless of their vehicle's generation, have access to cutting-edge technology. Even vehicles equipped with the first generation of MBUX will now gain access to Place Details, powered by Google.
This feature provides detailed information about over 200 million businesses and locations worldwide. Users can access business hours, photos, ratings, and reviews, making navigation even more informative and convenient.
Final Thoughts: Mercedes-Benz Embracing the Future of Driving
These OTA updates from Mercedes-Benz mark a significant step toward enhancing the driving experience. From immersive Dolby Atmos audio to personalized front passenger displays and comprehensive navigation information, these innovations truly redefine the future of driving.
Magnus Östberg, Chief Software Officer at Mercedes-Benz AG, sums it up best:
"Our in-house developed Mercedes-Benz software enables great in-car entertainment, immersive Dolby Atmos audio, video streaming, and enhanced navigation experiences. Equipped with our pioneering MBUX infotainment system, our vehicles meet the rapidly changing desires of our customers worldwide through regular over-the-air feature updates."
As technology continues to evolve, the three-pointed star marque remains at the forefront, ensuring that its vehicles remain not just a means of transportation, but a dynamic and ever-evolving part of our connected world.