Giancarlo Perlas
June 28, 2023
Mercedes-Benz pays homage to its legendary performance off-roader, the Mercedes-AMG G 63, with the exclusive "Grand Edition." Introduced as a limited series of only 1,000 units worldwide, this special model represents the culmination of the G 63's remarkable journey since its integration into the illustrious G-Class lineup in 2002.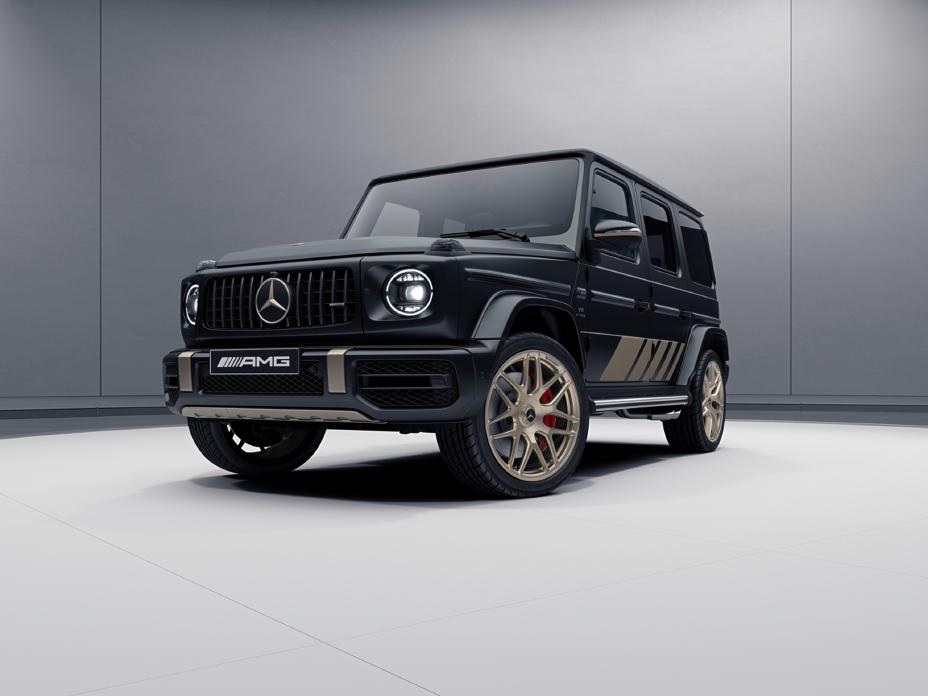 Striking Design: Matte Black and Gold Accents Define the Exterior
The Mercedes-AMG G 63 "Grand Edition" captivates with its arresting aesthetics. Bathed in the sophisticated Manufaktur Night Black Magno paint, the vehicle showcases an intriguing interplay between matte black and shimmering gold accents.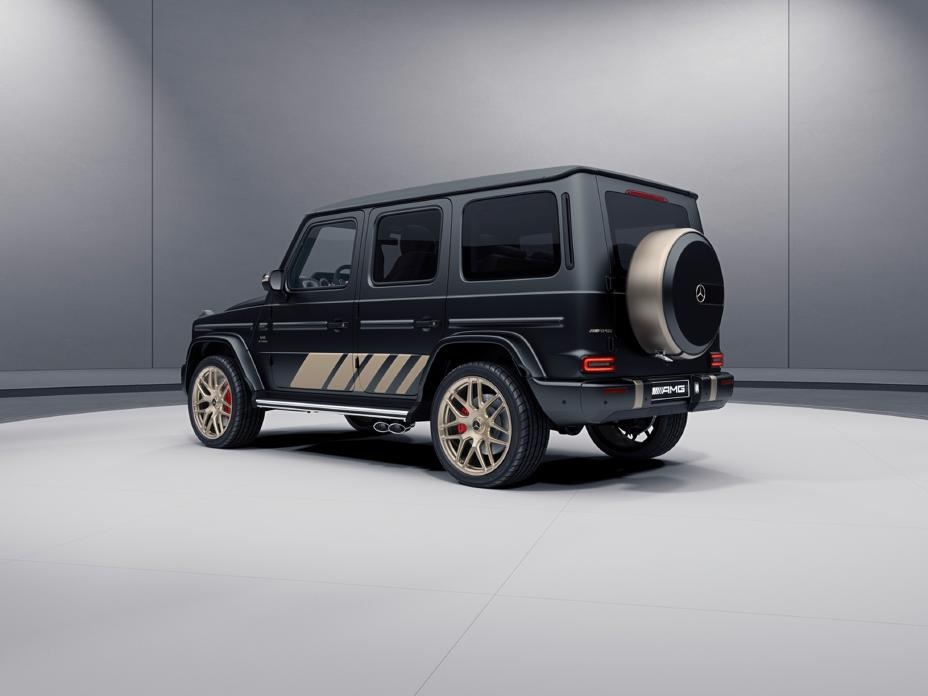 The contrasting elements accentuate the distinct design features that trace their roots back to the original G-Wagen model from 1979, reinforcing its status as a modern off-road icon.
Exquisite Interior: Black and Gold Blend in Harmonious Contrast
Stepping inside the AMG G 63 "Grand Edition," one is greeted by an interior that exudes opulence and refinement. The black G Manufaktur Nappa leather seats are skillfully adorned with golden stitching, elegantly showcasing attention to detail. Meanwhile, plaques featuring a gold AMG logo and edging grace the seat backrests, further accentuating the exclusivity of this special edition.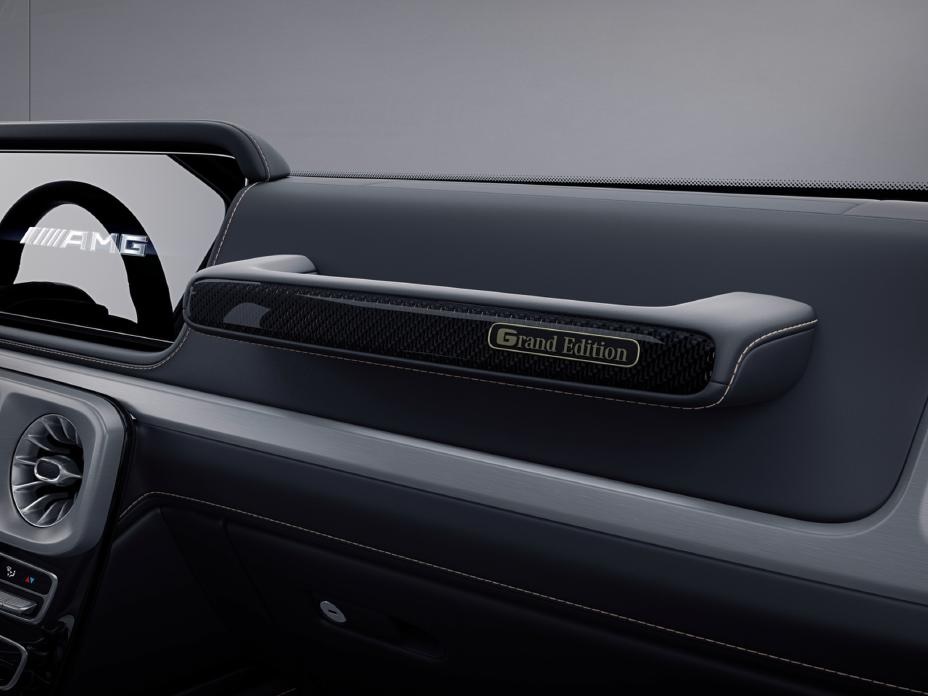 Additionally, floor mats finished in black with gold stitching contribute to the harmonious blend of black and gold accents throughout the cabin. Premium Nappa leather covers the roof grab handles while carbon with copper thread trim pieces elevates the interior's luxurious ambiance.
Lastly, the AMG Performance steering wheel, clad in microfiber, bears a distinctive G 63 plaque, making every drive a tactile pleasure.
Exclusive Features: Embracing Luxury and Performance
The AMG G 63 "Grand Edition" leaves no stone unturned when it comes to providing a superior driving experience. The special model comes equipped with 22-inch AMG forged wheels featuring a striking cross-spoke design in Tech Gold, complemented by a matte black central locking nut and a Tech Gold three-pointed star.
The exclusive Kalahari Gold Magno color graces various exterior details, including the iconic AMG logo and Mercedes star, front and rear bumper inlays, optical underride protection, spare wheel inlay, and spare wheel ring. As a bonus, the "Grand Edition" includes a customized AMG Indoor Car Cover, ensuring the vehicle remains protected in style.
Limited Production: A Special Edition Celebrating the G 63's Success
With only 1,000 units available worldwide, the Mercedes-AMG G 63 "Grand Edition" is an extraordinary testament to the G 63's enduring success. This limited model pays tribute to the timeless allure of the G-Class, further cementing its status as an automotive icon.
The combination of powerful performance, advanced AMG RIDE CONTROL suspension, and specialized driving programs make the G 63 a force to be reckoned with. Its exclusive interior and extensive features underscore its exceptional nature, making it a must-have for discerning SUV enthusiasts.
The "Grand Edition" stands as a celebratory milestone, representing the ongoing triumph of the G 63's remarkable legacy.