Giancarlo Perlas
June 6, 2023
Just after the momentous event that saw Mercedes F1 finally land not one but two podium finishes for the first time this season, it was slapped with a €10,000 fine for breach of parc ferme protocols. Based on the findings of stewards, the violation occurred when driver physiotherapists and assistants from the team entered the designated parc ferme area following the race, thereby contravening regulations governing the post-race podium ceremony. This incident occurred after Lewis Hamilton and George Russell secured second and third place, respectively, behind race winner Max Verstappen, propelling Mercedes to second place in the constructors' championship standings.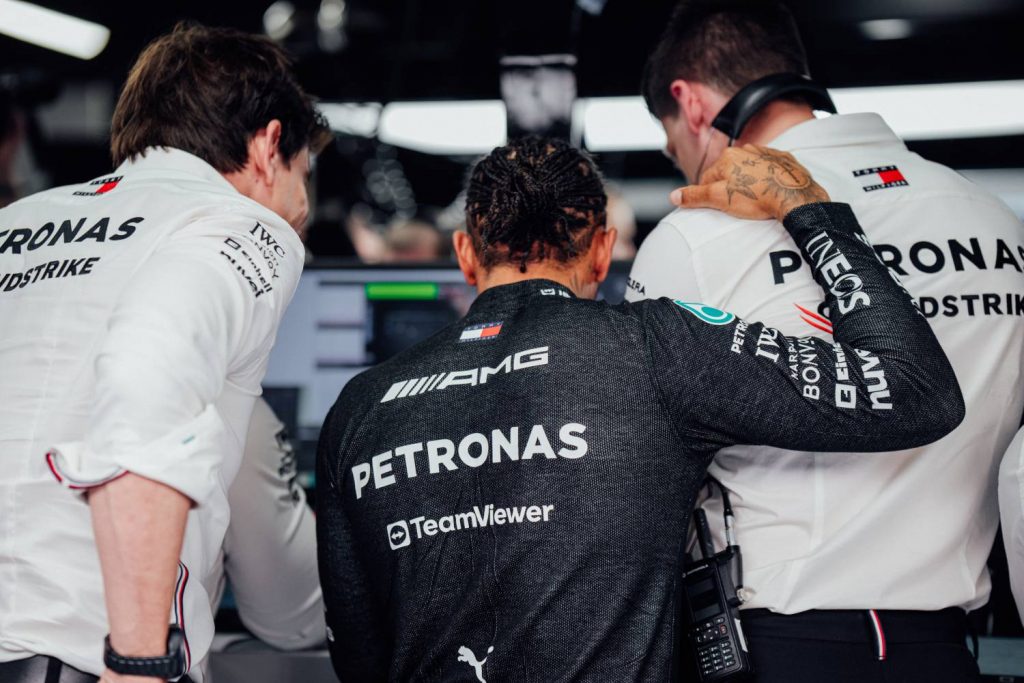 The Nature of the Mercedes F1 Violation
Based on reports, the breach was brought to light a few hours after the race when the FIA, the governing body of F1, informed Mercedes that its team members had potentially violated the regulations in the post-race parc ferme zone. The organization stipulates strict guidelines regarding who is allowed in the parc ferme area after the race, including a limited window of interaction between physios and drivers before the podium ceremony. These regulations were communicated to all teams ahead of the race day.
Following the notification, Mercedes F1 was required to send a representative, along with the physiotherapists of both Hamilton and Russell, to meet with the stewards on Sunday evening. Video evidence confirmed the violation, leading to the imposition of the €10,000 fine on Mercedes.
Other Notable Parc Ferme Breaches
This is not the first instance of such a breach in F1. In last year's Austrian Grand Prix, three drivers—Charles Leclerc, Max Verstappen, and Lewis Hamilton—received suspended fines of €10,000 each for similar infractions. On that occasion, team physios entered the parc ferme area during the post-race moments, disregarding the guidelines issued earlier.
Final Thoughts
Formula 1 continues to uphold strict regulations to maintain fair competition and the integrity of the sport. The penalties imposed on Mercedes F1 team at the Spanish GP serve as a reminder to all teams and individuals associated with the championship that adherence to these rules is of utmost importance.