Giancarlo Perlas
May 8, 2023
The transportation sector is a significant contributor to global carbon emissions. It is estimated to be responsible for around 37% of global energy-related carbon dioxide (CO2) emissions in 2021. Reducing these emissions is critical in addressing climate change and achieving sustainability goals. Artificial intelligence (AI) and blockchain technology offer new solutions that can aid in reducing overall vehicle emissions by helping cut journeys, ensuring vehicle quality, and allowing secure and transparent data sharing, among others.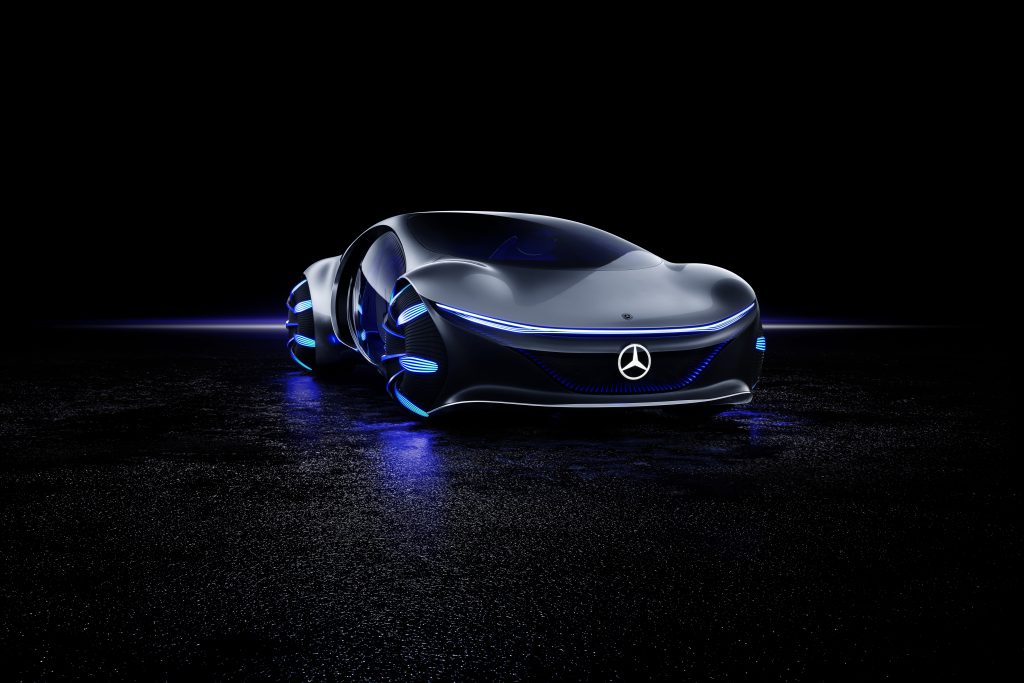 Here is a quick look at how AI and blockchain technologies can pave the way toward a more sustainable future in the transport sector when it comes to the matter of curbing down CO2 emissions while the full electrification of cars on the roads are still pending:
Route Optimization
One significant area where AI can contribute to reducing vehicle emissions is by optimizing routes to reduce travel distances and travel times. AI-powered systems can analyze real-time data on traffic, road conditions, and weather to determine the most efficient travel routes.
This can lead to significant fuel savings, reduced emissions, quicker travel times, and lower transportation costs. An example of this is the Mercedes me Navigation with Electric Intelligence feature that plans the journey of the EQA ahead so evade sudden traffic congestions, find the short cut to a destination, or look for the quickest way to a charging station, among others.
Ensuring Vehicle Quality
Another way that AI can help reduce vehicle emissions is by improving vehicle maintenance. Regular vehicle maintenance is essential in reducing emissions as poorly maintained vehicles produce more emissions. AI can monitor vehicle performance, detect faults, and recommend repairs before they escalate.
Mercedes already has a way of reminding owners when to have their vehicle services. However, leveraging on advanced intelligence solutions will make the feature more precise through its real-time monitoring as well as its smarter analysis and feedback.
Secure and Transparent Data Sharing
On the other hand, blockchain technology can likewise aid in reducing vehicle emissions by enabling secure and transparent data sharing among stakeholders. With blockchain, all stakeholders can share data in a secure and tamper-proof manner, reducing fraud, and ensuring that vehicles meet regulatory emissions standards.
For example, the German car manufacturer BMW has partnered with blockchain startup VeChain to use blockchain technology to track the origin and quality of raw materials used in the production and repair of electric vehicles (EVs).
Carbon Offsetting Solutions
In addition, blockchain can also enable the creation of carbon credits, which can be used to incentivize emission reductions. By creating carbon credits for offsetting emissions, stakeholders can monetize their emission reductions and encourage investment in low-carbon technologies. For example, the blockchain startup Power Ledger has developed a platform that enables the creation and trading of carbon credits for renewable energy producers.
Enhancing Charging Infrastructure
Finally, AI and blockchain can aid in the transition to EVs by improving the charging infrastructure. With AI, charging stations can be optimized to reduce wait times and ensure that vehicles are charged when they need to be. Blockchain can also enable secure and transparent data sharing among EV charging stations, reducing fraud and ensuring that energy is delivered reliably and efficiently.
Final Thoughts on the Role of AI and Blockchain in Cutting Car Emissions
In summary, AI and blockchain technology offer new solutions that can aid in reducing overall vehicle emissions, especially when it comes to a Mercedes car. AI can optimize travel routes, improve vehicle maintenance, and optimize charging infrastructure, while blockchain can enable secure and transparent data sharing and the creation of carbon credits.
By leveraging these technologies, stakeholders can reduce their carbon footprint, improve sustainability, and accelerate the transition to low-carbon transportation.