Giancarlo Perlas
March 10, 2023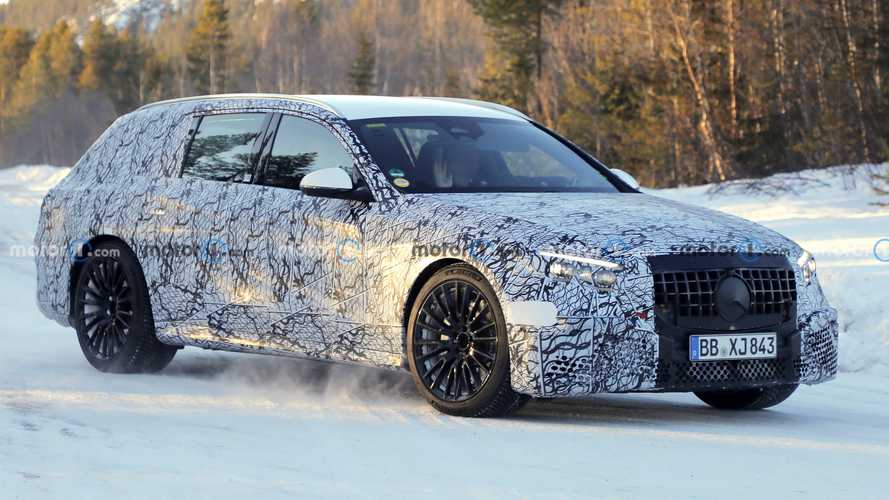 The campaign for the next-generation Mercedes-Benz E-Class has already started, signaling its unveiling soon. Of course, the Benz versions of the car always come with their AMG counterparts. This time, the Mercedes-AMG E53 Wagon trim of the model was spied in the wild while putting up its last few miles before the big reveal.
Updated Design
The next-gen E-Class will sit on the latest version of the MRA architecture supporting a rear-wheel drive layout. It's the same one found in the present S-Class and C-Class. The car will truly benefit a lot from the new platform as it puts emphasis on weight reduction via its heavier use of aluminum instead of steel.
The AMG models of the range will surely stand out with their signature Panamericana front grille design, quadruple exhaust tips, more stylish wheels, high-performance tires, chunkier brakes, and other sportier fixtures in and out.
Interior and New Tech
As Mercedes teased earlier, the new E-Class will have a cabin packed with new tech. The highlight of this will be the new MBUX Superscreen debuting on the upcoming car. The system will feature up to three screens positioned from the driver's side to the front passenger area.
The new equipment also comes with a selfie camera for video calls or making online content. Third-party apps will be supported by the system, too, such as Angry Birds, Tiktok, Zoom, Webex, and other social media networks.
Powertrain
The next-gen AMG E-Class models are set to downgrade their engines from the current six-cylinder unit to a new four-cylinder unit with a mild-hybrid configuration. This combines the internal combustion engine (ICE) with a rear-mounted electric motor providing an extra oomph.
We have no idea about the power ratings of the upcoming auto. However, it should be more than what the outgoing model is capable of. With that, the numbers will definitely be over 429 hp, and it could even touch the 500 hp or 600 hp mark.
Expected Debut
We can expect the new E-Class to debut later this year or early next. Sadly, this particular AMG E53 Wagon model will not be offered on US soil.