Giancarlo Perlas
February 10, 2023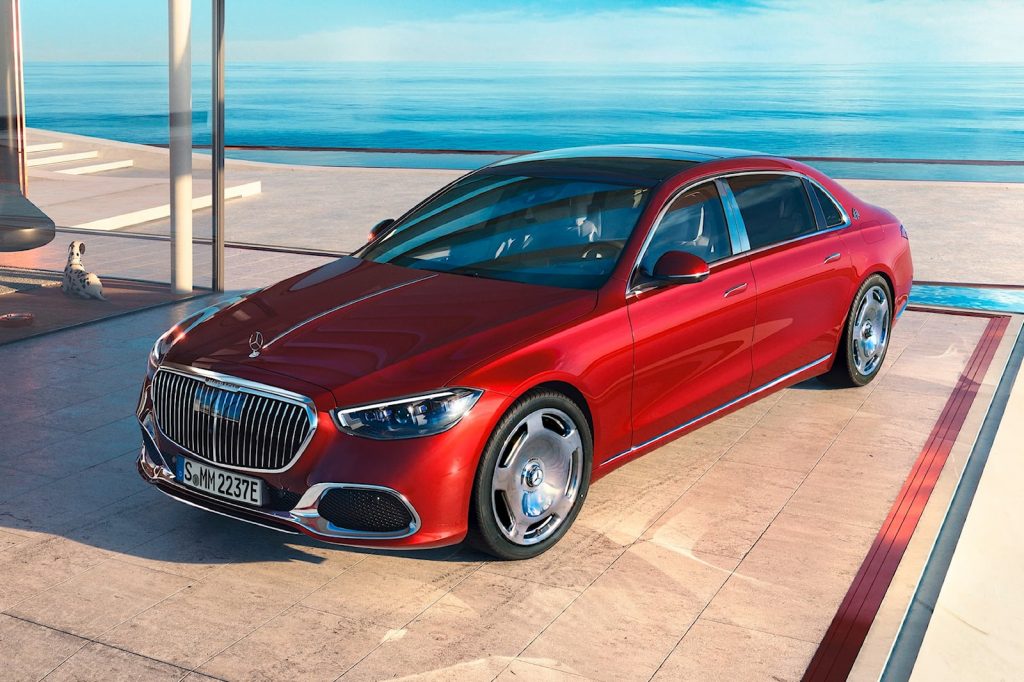 The ultra-luxurious Mercedes-Maybach division just launched its first hybrid model. The new Mercedes-Maybach S580e is the fruition of the Mercedes-Maybach Vision 6 showcased at the Pebble Beach Concours d'Elegance back in 2016. However, it is heavily based on the Mercedes-Benz S580e. The plug-in hybrid electric vehicle (PHEV) is powered by a powerful inline-six engine and it's complemented by a vast array of luxury elements.
The Maybach S580e may be the production version of the Vision 6 but it shed some of the impractical styling elements of the concept in favor of optimization in performance, styling, utility, and safety. With that, it takes off from the platform of its Benz counterpart.
Powertrain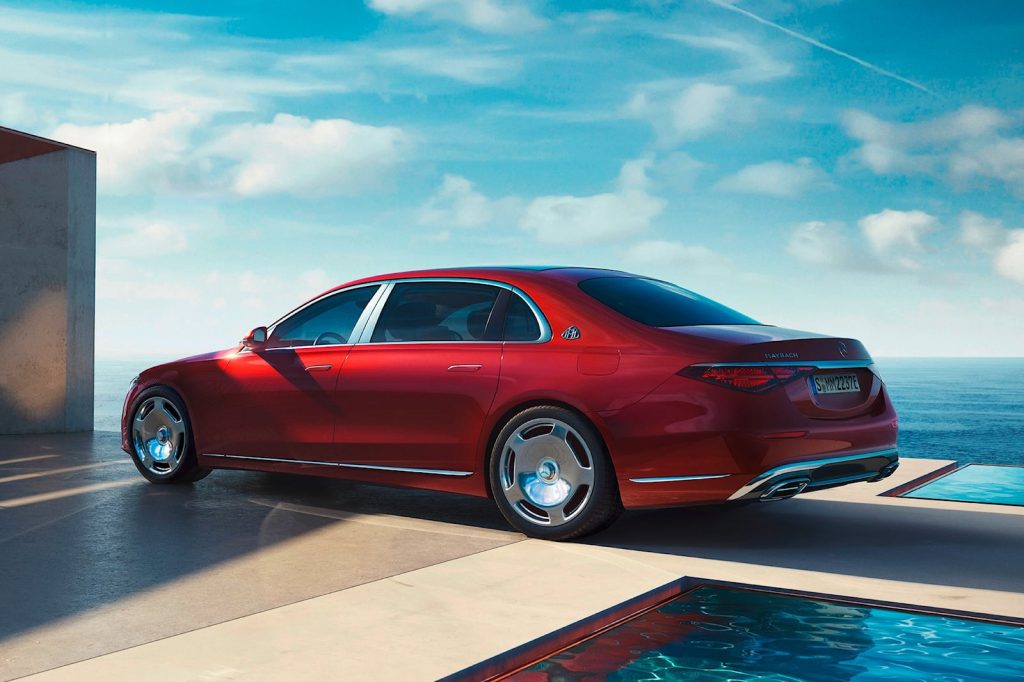 The Maybach S580e is powered by a 3.0-liter inline-six engine with 367 hp. The integration of electric motors adds 143 hp to it. The result is a machine capable of 510 hp and 553 lb-ft of torque. The high torque instantly delivers power to the wheels which enables the luxury PHEV to sprint from 0 to 62 mph in just 5.1 seconds and top at 155 mph.
At a fully-charged battery power, the Maybach S580e's max speed is only limited to 87 mph. On the other hand, that's enough to achieve a range of 62 miles before the next charge based on the WLTP standards. The range may be dismal compared to the other EVs of Mercedes but this is expected since the hybrid setup is more focused on delivering better performance to the car rather than range.
Exterior
The new Maybach S580e features a more opulent exterior compared to the standard S580e with its bloody red body paint with a gloss finish. There's the three-pointed star emblem standing tall on the tip of its hood and a distinct front grille with closely-packed vertical slats, too.
Interior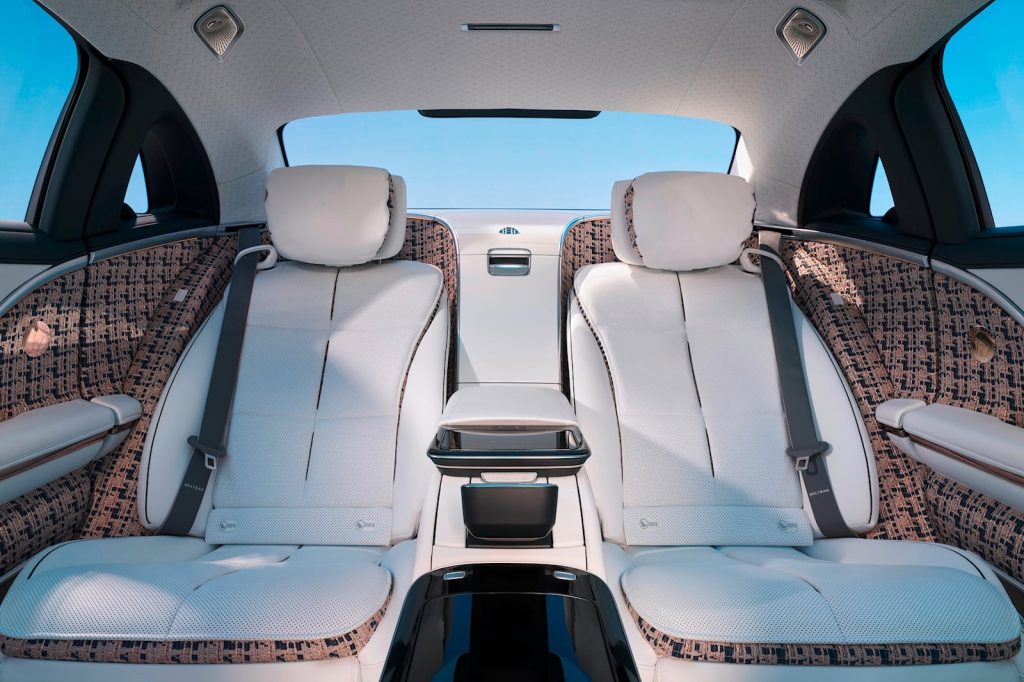 The true character of the Maybach S580e is its lavish interior that puts even the cabin of the S-Class in the backseat. The upholstery of the car is adorned with posh leather surfaces with perforated seats and special stitching. Of course, there's the high-end entertainment system as well as the customary rear-seat refrigerator and champagne flutes among its many luxurious amenities.
Arrival
According to its maker, the Mercedes-Maybach S580e will roll out in China first. Thailand will follow, and then, its major markets in Europe. It remains to be seen whether or not the ultra-opulent car will be sold in the US.