Giancarlo Perlas
December 17, 2022
Is the Mercedes-Benz E-Class a Reliable Car?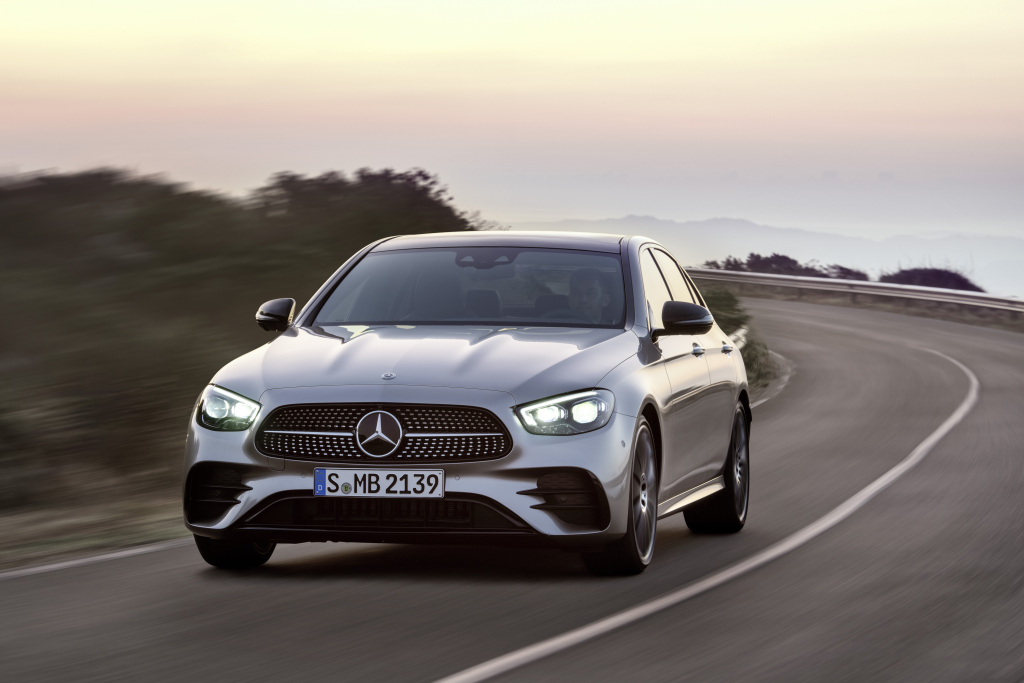 Coming from a brand that gave us the first car, the E-Class is one of the longest-running models Mercedes-Benz has in its lineup. The E-Class stood as one of the most durable, reliable, and well-built cars until the mid-nineties when Mercedes started putting marketing and profits above engineering and build quality as its top priority.
But then again, Audi and BMW made the same decision roughly one generation later. Moreover, given the expensive maintenance, many owners opt for a cheap Mercedes-Benz E-Class repair manual and fix the car themselves.
Still, that's not to say the E-Class isn't worth your money and that it doesn't have or it never had any other qualities. On the contrary, even the worst E-Class generations are still admirably reliable when maintained regularly and can last very long.
Mercedes-Benz E-Class Reliability and Longevity
The first E-Class to be recognized as a car you could buy at 25 years old and drive until you retire was the 1976-1985 W123 chassis. The most significant proof of their longevity is that after their used prices dropped to almost nothing, they were shipped off to Africa. The W123 still had a lot of life left in it, and today, you can still see them driving around in Africa almost 50 years later.
The following 1984-1996 W124 model falls right into the golden age of Mercedes-Benz quality and is just as reliable as previous models. And after that comes the W210, which still maintains some old-school Mercedes qualities, but cost-cutting starts to be noticeable. And the most apparent is rust, spreading everywhere, including body panels, roof, doors, hood, trunk, etc.
Meanwhile, the W211 generation E-Class, which we can still often see on the roads, is the first model revered as outright unreliable. That's especially true for the early production years starting in 2002. Problems span from poor build quality to electrical issues. However, the facelifted W211 (2006-2009) was marked as the most reliable European car at the time. That's because, in 2006, Mercedes-Benz put quality as the number one priority again, while profit and marketing became secondary subjects. Unfortunately, after only four years and two billion dollars lost, Mercedes dropped that philosophy once more.
That leaves us two generations, the W212, and the current W213, both of which have an acceptable balance of quality and cost-cutting. Each has an average or slightly above-average reliability score from Consumer Reports, J.D.Power, and carbuyer.co.uk.
Still, your E-Class will only be as reliable if you take care of it, so regular maintenance and timely repairs are necessary if you want to keep it for long.
How To Make a Mercedes-Benz E-Class Last Longer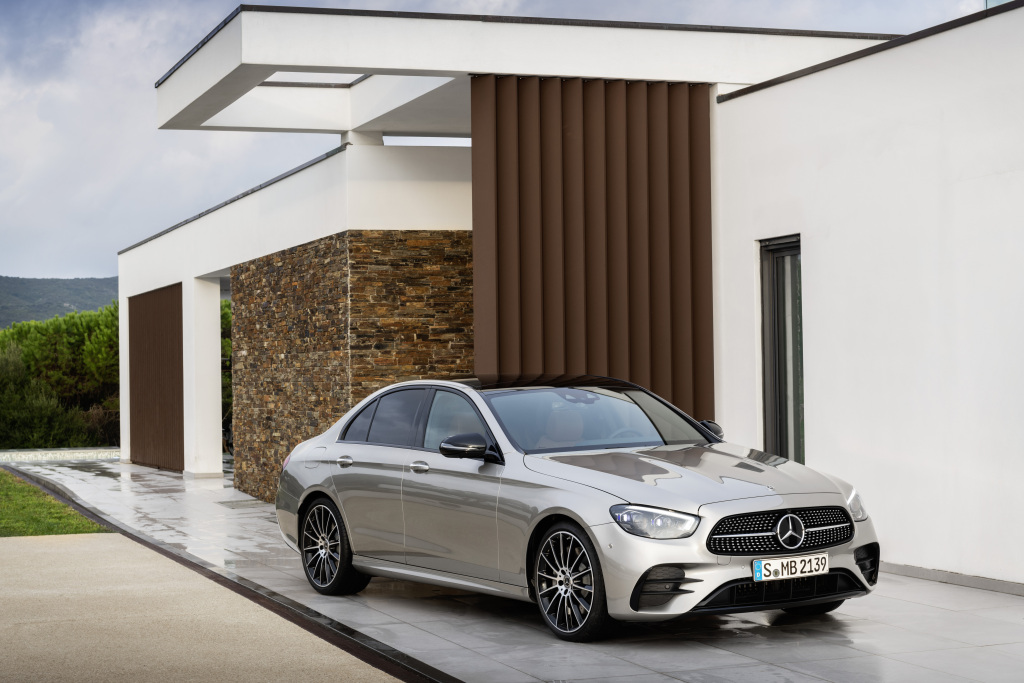 Maintaining a Mercedes-Benz car will be significantly higher than that of a Honda or a Toyota. Also, considering German premium automobiles will never be as reliable as Japanese cars, those costly repairs will happen more often. Still, the higher running costs are what you pay for the over-engineering, performance, luxury, and image.
That said, an E-Class has the highest potential of lasting more than 250,000 miles than any other German car. But that's only if you don't turn a blind eye when you hear an odd noise, skip one or two oil changes or buy cheap replacement parts. A premium car like the E-Class is susceptible to poor maintenance, and low-quality parts won't last nearly as long as they would on a regular car.
So, when buying engine oil for Mercedes-Benz E-Class, the best thing you can do is get Mercedes Benz Genuine oil. Or, if you want to lower your Mercedes-Benz E-Class oil change cost, at least get the highest quality oil you can, like Mobil-1, Castrol, or Valvoline. That might seem insignificant, but after 200,000 or 250,000 miles, the car will suffer the consequences.
Besides, it will help if you get OEM parts. Alternatively, buy replacement parts from Mercedes-Benz suppliers like Textar brakes, Rycomtech air suspension, NGK spark plugs, SACHS suspension components, etc.
But since these parts won't be particularly cheap, you can cut the repair costs by changing them yourself. You'll need a Mercedes-Benz E-Class service manual to not sacrifice quality or damage the car. You can find these manuals for cheap at eManualOnline and immediately pay them off with the first repair.
However, if you are not into making your hands greasy, you are better off taking your E-Class to a shade tree mechanic with some experience.
Mercedes E-Class Common Problems
As much as it's essential to understand how to maintain a complicated car like the E-Class, it will also help you to know its common problems. That way, you know where the weak points are and preferably take care of them when you have the time and resources instead of when you have to.
Suspension Bushings
The E-Class is known for suspension bushing failure, and even the most reliable 2006-2009 E-Class isn't immune to them. Since bad bushings can damage other suspension components, replace them preventively if you have bought a used E-Class.
Air Suspension Problems
The air suspension option brings the premium ride quality of all E-Class models to another level. However, getting one with standard struts is better since the air suspension is known to leak and destroy the battery because of a common issue with the Airmatic relays.
Leaking Differential
The differential on an E-Class will eventually leak; when it happens, you might notice vibrations while driving. Fortunately, this is a reasonably easy and cheap fix if you make it a DIY project.
SBC Warning Light
SBC stands for Sensotronic Brake Control, a neat driver aid. Still, the SBC pump fails often and is costly and difficult to replace.
Electrical Problems
Electrical problems are the most significant issues of all E-Classes. They range from failed control modules to faulty headlights, wipers, window regulators, fuel pump wiring, etc. Unless the E-Class is under warranty, this should be your primary concern, as many of these issues are extremely difficult to diagnose, and the repair hours will quickly add up.
Last Words
Ultimately, the E-Class is the most reliable Mercedes-Benz model, both statistically speaking and judging by customer satisfaction. Indeed, they are not immune to some common issues, and we could even deem some of them below average in terms of reliability.
But even so, the E-Class isn't the car of choice of German taxi drivers for the past forty years for nothing. And speaking of German taxi drivers, they cover up to 500,000 miles with the E-Class before replacing it. However, you also have to take care of the car the way they do, meaning OEM parts and high-quality maintenance.