Giancarlo Perlas
October 7, 2022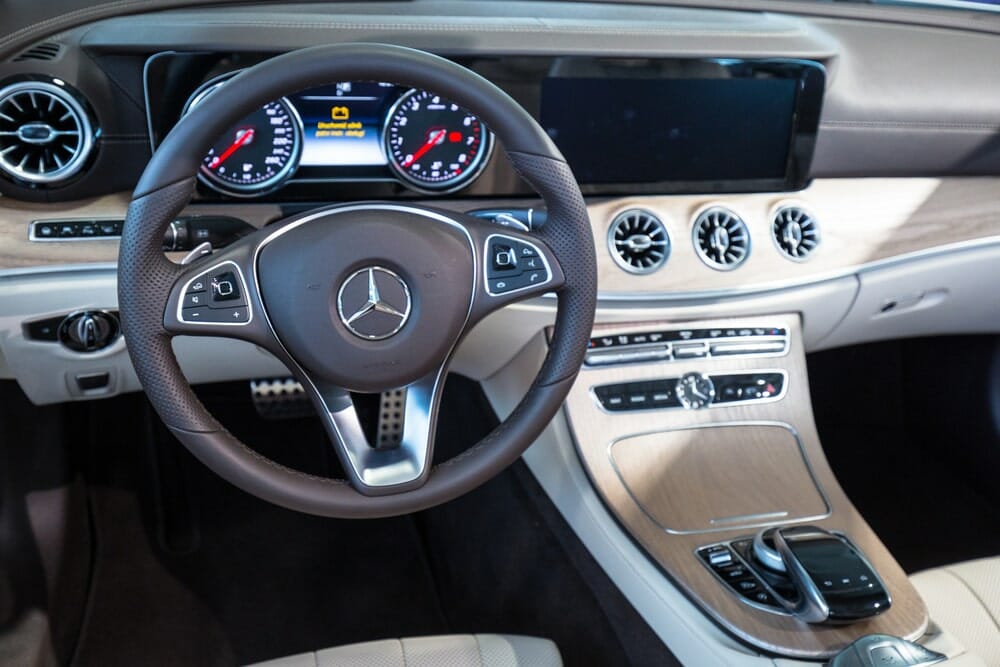 The Electronic Stability Program (ESP) of your Mercedes-Benz regulates driving by monitoring the angular velocity of each wheel with ABS sensors. When one of the wheels rotates faster than the others, this indicates a problem. The wheel may be slipping, or there might be another difficulty.
To bring the vehicle under control while you drive, the Mercedes ESP feature applies pressure to the spinning tire to slow it down, ensuring that your car stays stable.
Mercedes ESP Indicators
Here are some of the conditions that may trigger your ESP light:
Flashing ESP Light
This indicates that your ESP system is actively working to keep your car stable. You may see this when driving on snow or ice. Likewise, the notification will show up if you get stuck in the muck while off-roading. The ESP system has a lot of power to keep you steady, but it has its limits. Drive carefully when the warning light flashes.
ESP Light Remains On
Your ESP has been disabled. The "ESP off" button on your Mercedes-Benz dashboard has been activated. This light needs to be reset.
If you have already reset your ESP light but it didn't turn off, there might be another problem. Schedule a service with your mechanic or Mercedes dealership to get help in figuring out what's wrong with your auto and get the necessary repairs for it.
Resetting the Mercedes ESP Light
The ESP light coming on and staying on is usually because the system has been turned off. If this is the case, follow these steps to reset it so that the light turns off:
Look for the ESP button.
Push and hold it down for at least five seconds.
This will normally reset the light.
If the light on your dashboard won't go out, there may be an issue with your vehicle that it's alerting you about. The cause of the problem may range from electrical to mechanical issues, so in this case, the expertise of your mechanic will surely come in handy.