Giancarlo Perlas
October 16, 2022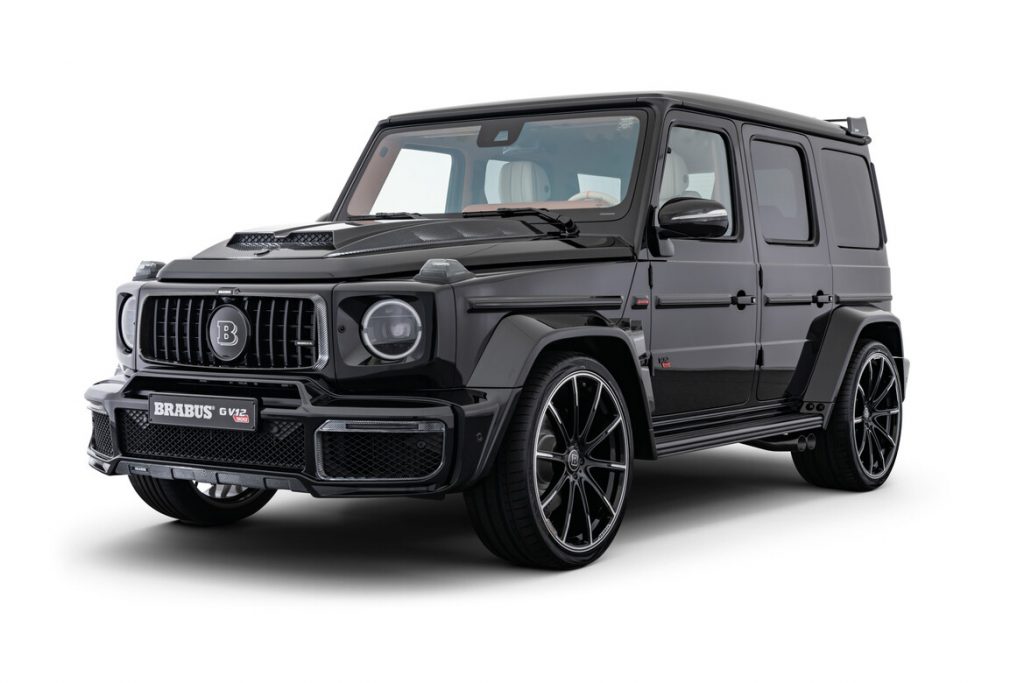 Since its debut in 1979, the Mercedes-Benz G-Class has been a vital part of its brand's history. It may have undergone several generations, but its prominent look remains almost the same and its performance never ceases to amaze.
There is one thing, however, that seems to be missing in the latest line-up of the iconic G-Wagen, and that is the V12 power unit. Looking to fill this void in the production line of the SUV is the new tuning program of Brabus that puts the missing engine under the hood of the G-Class.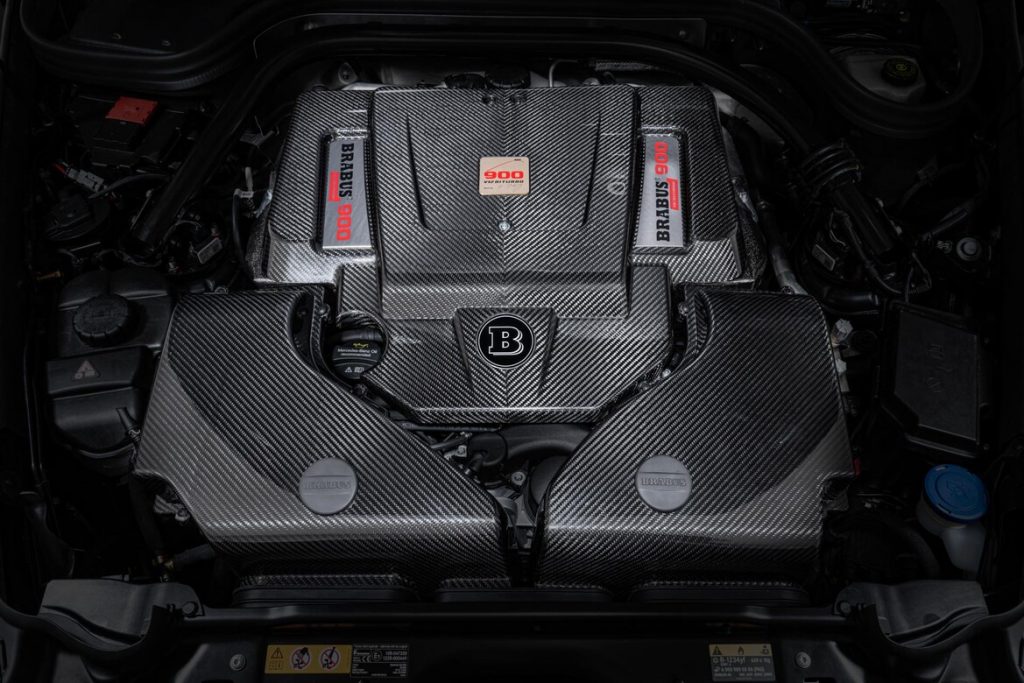 Rechristened as the Brabus GV12, the new version of the G-Wagen takes a tuned 6.3-liter V12 engine. The upgrade provides the SUV a boost in output reaching up to 900 hp and 1,106 lb-ft of torque. Together with the current nine-speed automatic transmission and all-wheel-drive system of the G-Class, the GV12 is capable of sprinting from 0 to 62 mph in just 3.8 seconds while its speed is maxed at 174 mph.
Complementing the engine boost are some aerodynamic upgrades to meet the GV12's quick acceleration time. The Widestar wide body kit of the vehicle offers a significant amount of carbon fiber inserts on the front grille, hood scoop, and front bumper. The other styling changes in the exterior include new 4-inch wide fenders and forged wheels in sizes between 23 to 24 inches.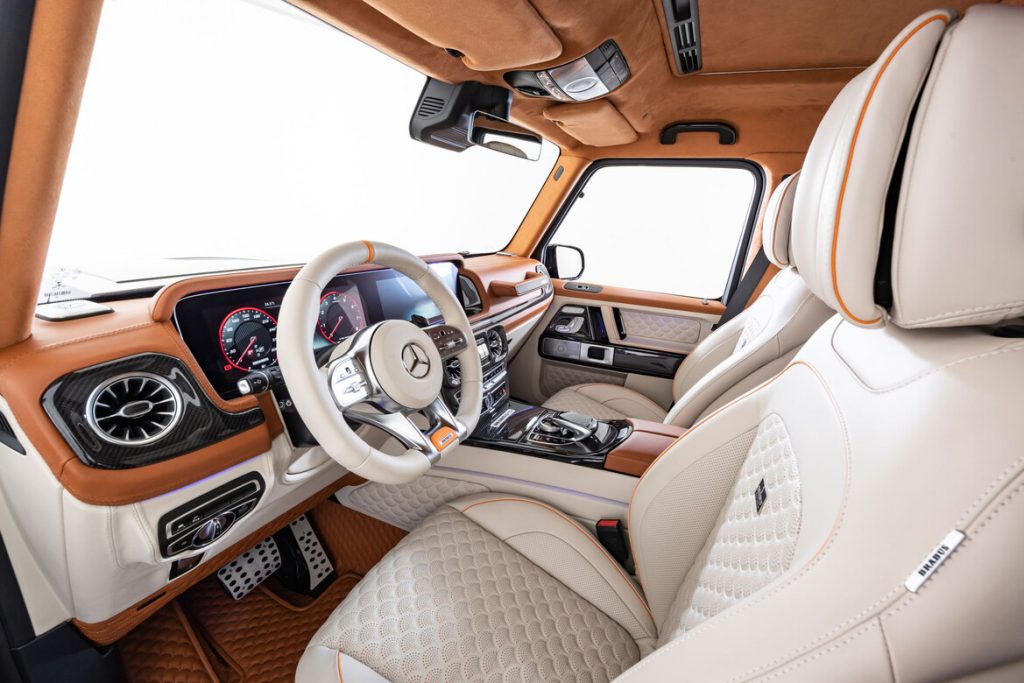 Meanwhile, the tuner provides a new two-tone interior finish to the GV12 that can be customized further depending on the preference of the buyer. The model in the images here shows a white and beige combination for the upholstery featuring new leather materials for the seats, floor mats, and side panels highlighted by special stitching patterns.
The Brabus GV12 based on the Mercedes-Benz G-Class is only limited to 10 units. The pricing depends on the features chosen by the buyer.
Those who are interested to get this exclusive model should get a quotation straight from the website of Brabus.