Giancarlo Perlas
September 6, 2022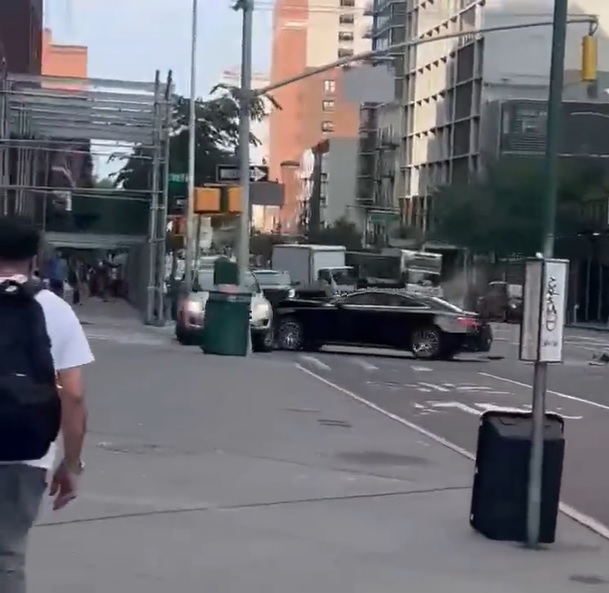 A wild car chase scene on the streets of New York just gave us a glimpse of what the live-action version of Rockstar Game's Grand Theft Auto (GTA) would be like. The video you are about to see here, however, is based on an actual event.
In a video circulating on Twitter right now, the scene sees a black Mercedes-Benz S-Class Coupe ramming into a Toyota Rav4. After that, the people in the Merc allegedly get away with 20 grand at the end of the incident.
The short video begins with what looks like a car chase in a movie. A couple of seconds later, the Benz rams into the Rav4 taking the latter out of control.
After that, the Toyota SUV seems it's about to escape but the Merc proceeds to slam on it again. Just when the two are already on a halt, a passenger of the coupe goes down brandishing a gun. Eventually, the armed guy gets away carrying a black bag before the black car speeds out of the scene. Luckily, no one was injured during the altercation based on the accounts of witnesses and the police.
According to law enforcement authorities, the passenger of the Mercedes took $20,000 from the Rav4 driver, which was presumably inside the bag he was carrying at the end of the clip. There were no official statements from the NYPD yet as to what was the motive of the man in the Benz as well as why the Rav4 driver was carrying that much cash.
There might be more about the people involved in the wild video because why would the guy in an S-Class Coupe go to such an extent just to get $20,000?