Giancarlo Perlas
July 5, 2022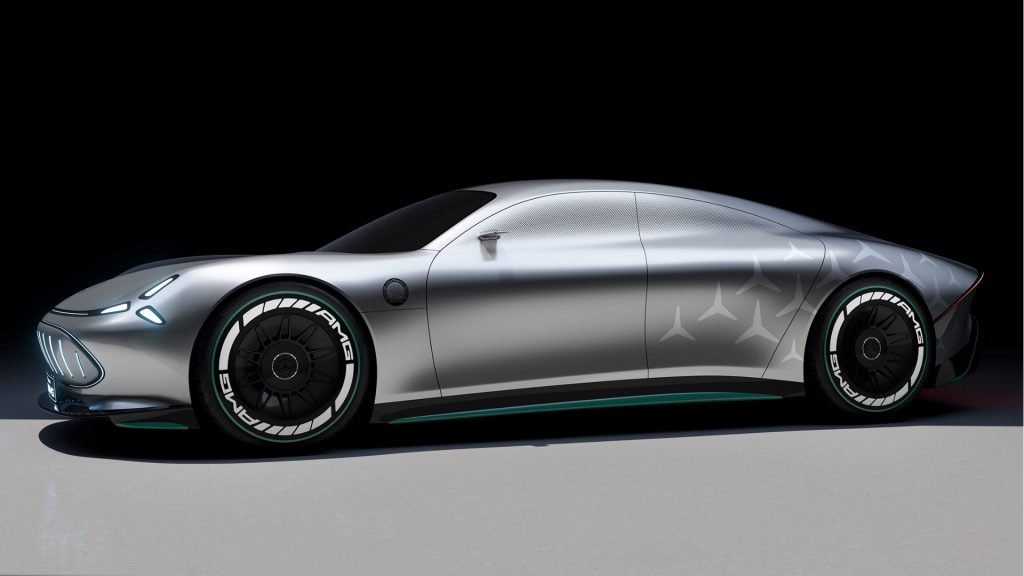 The days of the internal combustion engine are numbered. Even Mercedes-AMG, a brand known for its prowess in high-performance engines, is shifting towards an all-electrified future. The unveiling of the Mercedes Vision AMG concept car is signaling the things to come in the three-pointed star marque going to 2025.
The Vision AMG EV showcases a visually stunning bodywork mostly similar to the already-unveiled Mercedes-Benz Vision EQXX. However, this one displays a more aerodynamic design mixed with futuristic sporty elements. It features an all-silver color dubbed as "Alubeam", which covers even the windshields and windows. Then, the EV sports a closed grille inspired by the Panamericana front grille of present AMG cars and SUVs. The most notable parts of the car though are its turbine-inspired performance wheels wrapped in AMG tires and six taillights resembling the afterburner of a jet.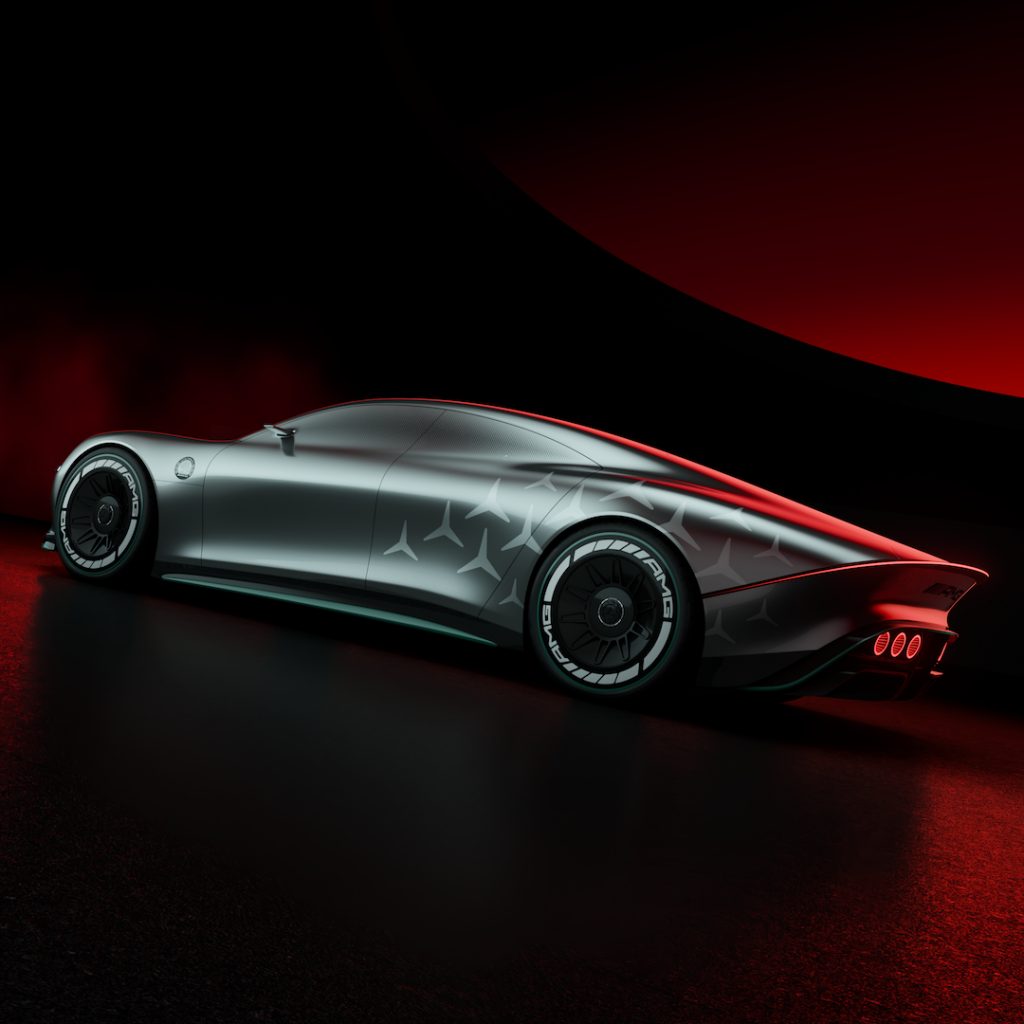 Information about the Vision AMG is scarce but its maker hinted that it has an active rear spoiler, which we don't see in its new photos. It also rides on a specially-designed platform called AMG.EA.
Like the EQXX, it carries lightweight axial flux motors powered by a high-voltage battery. For now, we don't know what it's capable of, but the EV's output should be north of 500 hp as that's pretty much the standard within AMG nowadays. It should at least have a drag coefficient of 0.17, too.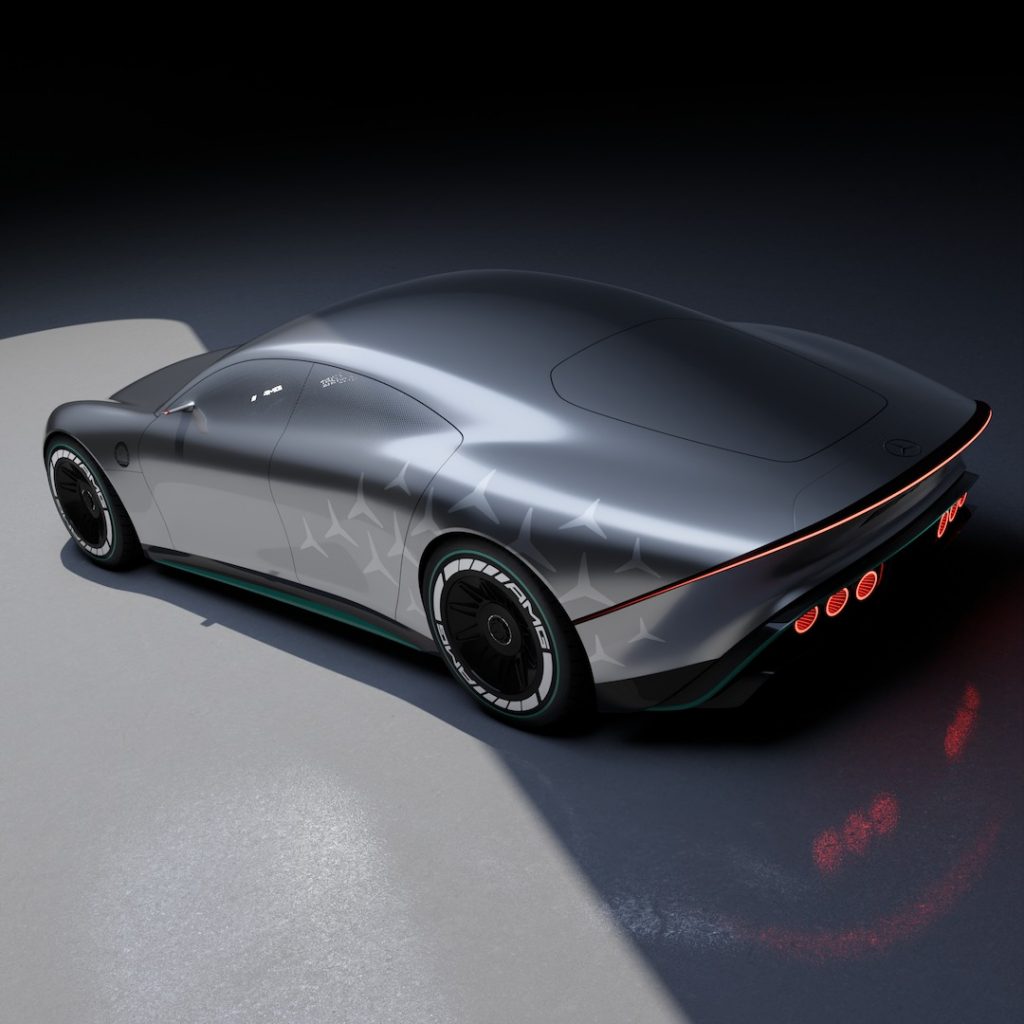 For the Vision AMG's electric range, we suspect that it will be capable of at least 750 miles if it adopts the same setup found in the EQXX.